This post has expired! It was posted more than 90 days ago.
<- Back
Speciality Classification
Pharmacists
Location
Sydney University NSW 2006
Duration
2 years full time for Domestic and International students
Provider
The University of Sydney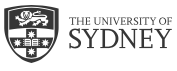 Overview
In response to COVID-19, the University of Sydney has reviewed the availability of courses to be delivered remotely for students commencing their studies in Semester 1, 2021.
Some units of study and/or placements relating to this course cannot be delivered remotely or online for students commencing their study in Semester 1, 2021. You will be required to attend in-person on campus from Semester 2, 2021.
Note: The University intends to offer as many units of study as possible in a remote as well as face-to-face learning method of delivery in Semester 1, 2021 and subject to ongoing border closures and public health orders impacting attendance on campus, in Semester 2, 2021. However, some units of study and courses require students to study in-person at the relevant University of Sydney campus/es and host locations for placements and will not be available remotely.
International students
For detailed information on remote study options for international students in 2021 please read the section below titled 'Options for international students commencing remotely in 2021.'
About this course
The Master of Pharmacy offers an entry pathway to fast-track your career into the pharmacy profession. This course is an accredited and innovative two-year graduate-entry coursework program designed to prepare you for all aspects of the pharmacy profession, including leadership in innovative and evidence-based practice.

Why study with us?
As a pharmacy student, you will learn from internationally renowned, award-winning academics as you develop advanced clinical skills and experience.
You will benefit from outstanding and effective teaching and research, exposure to modern clinical settings and access to the latest technology, facilities and teaching laboratories, placing you in a cohort of the most desirable pharmacy graduates in Australia.
With a strong practical focus, underpinned by evidence-based practice and research, you will develop valuable knowledge, skills and experience in all aspects of the pharmacy profession.
Your studies will consist of a variety of blended learning opportunities including lectures, tutorials, labs, small group work, problem-based learning, as well as clinical placements across the community, hospital and industry sectors.
The Master of Pharmacy is accredited by the Australian Pharmacy Council(APC) and allows graduates to progress towards registration as a pharmacist in Australia.
On completion of this degree and following the compulsory pre-registration training period required for all candidates (including an Intern Training Program), you will be eligible for registration with the Pharmacy Board of Australia and able to practise as a professional pharmacist.
The Master of Pharmacy also offers a limited number of six-week summer research scholarships, providing you with a unique research experience with renowned academics.
Commonwealth Supported Places (CSP) are available for this course for eligible domestic students. This means that your course fees are subsidised by the Australian Government and you pay a student contribution amount (SCA). CSP places are limited in number and are allocated based on academic merit.
Course details
Faculty/University School: Faculty of Medicine and Health
Credit points required: 96
Course abbreviation: MPharm
USyd code: MAPHARMA1000
UAC code: N/A
Study mode: On-campus day
Study type: PGCW
Location: Camperdown/Darlington campus
Duration full time: 2 years full time for Domestic and International students
Duration part time: Currently not available
What you'll study
The Master of Pharmacy is made up of 96 credit points and consists of 2 years of full-time study. You will undertake four core units of study to qualify for the award of the course.
Work component
Mandatory work component = 350 hours.
This translates to 35 hours per week.
This mandatory work component must be completed as part of the award requirements for the course.
Speciality Classification
Duration
2 years full time for Domestic and International students
CPD Points
Credit points required: 96
Price Details
Tuition Fee for Domestic Students (Year 1): $40,500 (indicative only)
Location
Sydney University NSW 2006
Tuition Fee for Domestic Students (Year 1): $40,500 (indicative only)