This post has expired! It was posted more than 90 days ago.
<- Back
Speciality Classification
Allied Health
Location
Sydney University NSW 2006
Duration
2 years full time / 4 years part time
Provider
The University of Sydney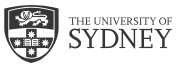 Overview
In response to COVID-19, the University of Sydney has reviewed the availability of courses to be delivered remotely for students commencing their studies in Semester 1, 2021.
Some units of study and/or placements relating to this course cannot be delivered remotely or online for students commencing their study in Semester 1, 2021. You will be required to attend in-person on campus from Semester 1, 2022.
Note: The University intends to offer as many units of study as possible in a remote as well as face-to-face learning method of delivery in Semester 1, 2021 and subject to ongoing border closures and public health orders impacting attendance on campus, in Semester 2, 2021. However, some units of study and courses require students to study in-person at the relevant University of Sydney campus/es and host locations for placements and will not be available remotely.
About this course
Transform lives through high quality healthcare. The Master of Speech Language Pathology (MSLP) prepares you for professional practice as a speech pathologist, developing the skills to assess and treat people of all ages, backgrounds and cultures, and change lives by making it easier for people to communicate.
One in seven Australians have some form of communication disability, such as a problem with speech, using and/or understanding language, voice, fluency, hearing or reading and writing. As a speech pathology student, you will learn to work with children and adults with such communication and speech difficulties, as well as those clients who have swallowing difficulties or need alternative ways to communicate.
During this two-year degree, you will learn from leading experts in a curriculum that has been specifically designed to enable students to learn in a way that resembles the clinical practice of speech therapy. Case-based learning underpins this program and is complemented by extensive clinical placements which provide hands-on experience with real clients in a supervised environment.
The Master of Speech Language Pathology is a graduate entry program designed to accommodate all suitably qualified candidates regardless of their previous discipline. Accredited by Speech Pathology Australia, graduates are eligible for practising membership of the association, which is a requirement to work as a speech pathologist in Australia. A career in speech pathology gives you the rewarding opportunity to work across hospitals, private practice, schools and early childhood services.
Course details
Faculty/University School: Faculty of Medicine and Health
Credit points required: 96
Course abbreviation: MSLP
USyd code: MASPLAPA1000
UAC code: N/A
Study mode: On-campus day
Study type: PGCW
Location: Camperdown/Darlington campus
Duration full time: 2 years full time
Duration part time: 4 years part time (not available to international student visa holders)
What you'll study
You will follow a prescribed course of study with a total of 96 credit points, including clinical placements from year 1 .
Year 1
Language 1: Developmental Disorder
Speech 1: Phonological Impairment
Voice and Resonance Impairment
Clinical Practice 1 & 2
Language 2: Literacy and Language
Speech 2: Stuttering and Motor Speech
Feeding and Swallowing Across the Lifespan
Year 2
Audiology and Aural Habilitation
Functional Communication in Disability
Clinical Practice 3
Language 3 Aphasia and Cognitive Impairment
Interdisciplinary Practice: Complex Cases
Clinical Practice 4 - Adult
Clinical Practice 4 - Child
SLP Clinical Research and Leadership
Title
Master of Speech Language Pathology
Speciality Classification
Duration
2 years full time / 4 years part time
CPD Points
Credit points required: 96
Price Details
Tuition Fee for Domestic Students (Year 1): $41,500 (indicative only)
Location
Sydney University NSW 2006
Tuition Fee for Domestic Students (Year 1): $41,500 (indicative only)