<- Back
ACAM Facial and Neck Anatomy Course
Speciality Classification
Medical Doctors
Time / Duration
6 weeks live inactive
Provider
Australasian College of Aesthetic Medicine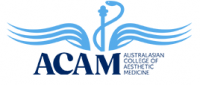 ACAM Facial and Neck Anatomy Course

Description
Students can expect to gain knowledge of facial landmarks, veins and arteries, the bony foundations of the face, its relationship to the musculature, and how aging affects both. In addition, students will learn the cosmetic "danger zones" essential to all cosmetic injectors and skin cancer doctors.
This course is suitable for those interested in cosmetic medicine, skin cancer medicine or overall knowledge of facial anatomy. On completion of the lecture series and quizzes, students will be awarded a certificate. The course has RACGP CPD points and granted ACRRM CPD points and ACAM CPD points.
Dr Bakr, Director of Clinical Education (Dentistry), Senior Lecturer in General Dental Practice Griffith University, an accredited examiner for the Australian Dental Council Examination for overseas training dentists. Mahmoud remains clinician and undergoes private dental practice within Griffith University Dental Clinics. He has published over 45 peer-reviewed journal articles in different fields, including the effect of Botulinum Toxin on other oral tissues.
Course Length
6 weeks live inactive
Completion of activities as required to claim RACGP and ACRRM points and emailed to educational support before Week One lecture.
Weekly teaching and reinforcing quiz: 2 hours per week (live lecture) + 30 min reinforcing quiz (recommended to be completed before following lecture).
Completion of activities required to claim RACGP and ACRRM points and emailed to educational support within seven days of Final Quiz completion.
Final Quiz 30 minutes (80% pass mark required)
Award of Certificate of Completion
Once enrolled, Dr Bakr will invite you to your lecture via email on Wednesday each week.
Programme
Basic Facial Anatomy, Layers and Musculature
Arteries, Veins, and Nerves of the face
Advanced Pan Facial Anatomy
Facial Anatomy, Layers and Musculature Revision
Anatomical Pitfalls and Risk Management
Anatomical Changes in The Aging Face
Course Cost
Course includes six-month access to Dr Bakr with your questions or queries.
For ACAM financial fellows, members and nurse members, the discounted course costs is $594
Title
ACAM Facial and Neck Anatomy Course
Speciality Classification
Provider Type
Education Provider
Time / Duration
6 weeks live inactive
Price Details
For Non-members the course fee is $660
For Non-members the course fee is $660