<- Back
ADVANCED CERTIFICATE OF SKIN CANCER MEDICINE (FACE-TO-FACE)
COURSE OVERVIEW
The Advanced Certificate of Skin Cancer Medicine course will solidify and advance your competency in dermoscopy, surgical and non-surgical treatments. You will gain hands-on experience in rarely covered areas of skin cancer medicine, including diathermy, curettage and cautery or suturing 'paper-thin' elderly skin. You will also receive an excellent introduction to advanced dermoscopy and acquire the essential knowledge to diagnose and manage most skin cancers in your practice.
ENTRY REQUIREMENTS AND COURSE REQUISITES
This course is for general practitioners only. Participants must have completed the Professional Certificate of Skin Cancer Medicine (or a qualification deemed equivalent).
COURSE CONTENTS
The course offers a solid foundation for various surgical techniques and provides an excellent introduction to advanced dermatoscopy. This program includes practical surgery sessions. Our team of surgical assistants will guide and support you as you practise the various surgical techniques.
The theory and practical sessions cover:
Advanced dermoscopy
Curettage and cautery
Diathermy
Advanced biopsy techniques
Topical treatment options
Local anaesthetics
Incisions / haemostasis
Large elliptical excisions
Lower leg grafts
Suturing, including "paper-thin" skin
Course participants will:
Observe experts performing Skin Cancer Medicine techniques on a large screen with close-up camera
Perform skin cancer medicine techniques in a simulated environment and receive feedback
Participate in online discussion of patient cases, evaluate and make decisions
Receive a comprehensive course folder and research/readings in the field
Receive ongoing support post-course through webinars and case review
Optional Skin Cancer Medicine clinical attachments are also available at dedicated clinics
COURSE OUTLINE Saturday
| | | |
| --- | --- | --- |
| Time | Session | Topic |
| 8:15am - 8:45am | Registration | |
| 8:45am - 10:45am | Session 1 | Suturing |
| 10:45am - 11:15am | Morning Tea | |
| 11:15am - 12:15pm | Session 2 | Local anaesthetics |
| 12:15pm - 1:15pm | Lunch | |
| 1:15pm - 2:45pm | Session 3 | Incision / Haemostasis |
| 2:45pm - 3:15pm | Afternoon Tea | |
| 3:15pm - 4:45pm | Session 4 | Curettage / Cautery |
Sunday
| | | |
| --- | --- | --- |
| Time | Session | Topic |
| 7:45am - 8:00am | Registration | |
| 8:00am - 10:00am | Session 5 | Ellipse planning |
| 10:00am - 10:30am | Morning Tea | |
| 10:30am - 12:00pm | Session 6 | Chaos and clues |
| 12:00pm - 1:00pm | Lunch | |
| 1:00pm - 2:00pm | Session 7 | The big three: BCC, SCC, Melanoma |
| 2:00pm - 2:30pm | Afternoon Tea | |
| 2:30pm - 4:00pm | Session 8 | Case management |
SESSIONS
DAY ONE

DAY TWO


Session 1: Suturing

Getting the basics right, this session includes clinical videos and student practicals covering a variety of suture types, including:

simple interrupted
buried dermal
sliding dermal
vertical horizontal mattress
Mirini
pulley dermal
half buried horizontal mattress
continous.

We also focus on closing dead space and paper-thin skin on elderly patients.


Session 5: Ellipse Planning

In this session, students will break up into small groups and work around torso models marked with specific lesions. Students will work together to design the most appropriate ellipses to treat these lesions, using knowledge gained in earlier sessions and with reference to NHMRC guidelines. Groups will also learn to mark out major nerves at risk including the temporal and marginal branches of facial nerves, Erb's point, and common peroneal nerves using surface anatomy.


Session 1b: Perfecting the Ellipse

Students will learn how to mark out a lesion using a dermatoscope with appropriate margins for both non-melanoma and melanoma skin cancers. This session includes marking a standard ellipse and S-plasty, designing your ellipse for optimal scar results, working with ellipses around joints, and facial skin tension lines. We also cover tips for optimum wound apposition and undermining. The session includes video and clinical images of ellipses on a variety of anatomical areas.


Session 6: Chaos and Clues

Using a dermatoscope improves diagnostic accuracy for all types of skin malignancy, but only if the operator is trained. Chaos and Clues is a method designed for use in routine practice on multiple lesions without mathematical calculations.


Session 2: Local Anaesthetics

We will go into detail on local anaesthetics with both theory and practical components. We will cover pharmacology, toxicity, buffering, needles, nerve blocks, injection techniques, and risk areas and specific sites for injection. We will demonstrate how to prepare buffered lignocaine, practice use of Luer Lock and Luer Slip syringes with injection and infiltration on pig skin, and demonstrate injection sites with clinical video clips. We will also cover surface anatomy of trigeminal nerve branches and blocking these nerves.


Session 6b: Topical Treatments

Topical treatments are becoming more and more effective for certain lesions. In this session, we look at what works and what doesn't. We will review Fluorouracil, Imiquimod and Ingenol Mebutate, and look at the indications, application, contraindications and tips for use. We will also cover field versus specific lesion treatment. Clinical case studies will make up a key part of this session.


Session 3: Incision/Haemostasis

In this practical hands-on session, we will be covering punch and shave biopsies and use clinical videos to demonstrate proper techniques. As part of the practicals, we will cover mono and bipolar cautery with hands-on practicals and video demonstrations for effective cautery. We will cover the fire risk of cautery with alcohol and the safety aspects of pacemakers and other implanted electrical devices. We will also extend the proper shave technique to the HALO graft including marking out, dressing and aftercare.


Session 7: The Big Three

In this session, we look at the big three: BCC, SCC and melanoma. We look at the main types of BCC, their dermatoscopic features, margins, perineural invasion, radiotherapy treatment and other treatment modalities available. With SCC, we cover IEC differentiation, biopsy, aggressive and tame types, and the treatment modalities available. We also cover the various types of melanoma and look at margins, Breslow thickness, various biopsy methods, and when and what to refer.


Session 4: Curettage/Cautery

Continuing from session 3, we will cover curettage and cautery with theory, clinical video and student practicals. We will look at appropriate sites, and discuss keloid and hypertrophic scar risks and appropriate lesions for this modality. Practicals for this session will be done on pig skin models. We will also cover dressings and aftercare for curettage and cautery, and cover the Medicare item numbers used. The cryotherapy segment will include safe handling of liquid nitrogen, clinical video, and consideration of appropriate sites for this modality.


Session 8: Case Management

In the final session, we summarise the learning outcomes with a series of case studies. Each case study includes clinical images from different locations and types of lesions. This session includes group discussion on the appropriate modality such as topical treatments, cautery, curettage, type of biopsy to be used, and excision.
MEET YOUR INSTRUCTORS
Your instructors are widely regarded as some of the world's foremost specialists in skin cancer medicine and business management, including:

A/Prof Cliff Rosendahl
MBBS PhD FSCCA
Associate Professor and Director MMed (Skin Cancer) Program School of Medicine, The University of Queensland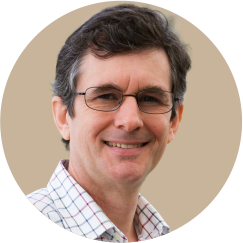 Dr Colin Armstrong
BSc, BMBS, MMed (Skin Cancer), FRACGP
Skin Cancer Doctor, National Skin Cancer Centres, Redcliffe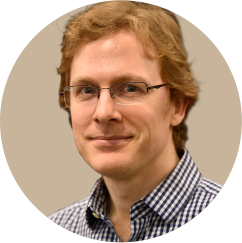 Dr Hamilton Ayres
BA, BSc, BMBS, FRACGP
Skin Cancer Doctor, National Skin Cancer Centres, Monash