<- Back
Advanced Clinical Certificate of Dermoscopy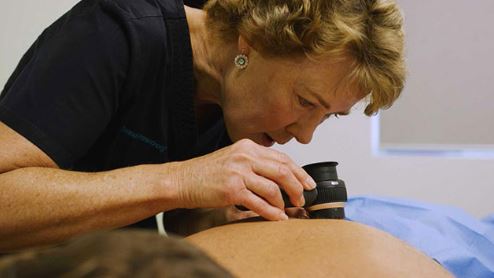 Speciality Classification
Medical Doctors
Time / Duration
OFFERED ONCE PER YEAR COMMENCING IN JANUARY (25 weeks)
Provider
Australian Skin Cancer Academy Pty Ltd

Delivered online over six months, this course offers the most comprehensive dermoscopy training in Australasia. It is ideal for doctors and nurses wanting to improve their accuracy in identifying skin cancer, especially early lesions, to near-expert level.
To be considered for this course it is vital you fill out the expression of interest form. Please note there are strict entry requirements for this course and your eligibility will be reviewed before enrolments open. You are responsible for ensuring you meet the eligibility requirements before expressing your interest. If you are unsure, please contact the College for clarification.
This extensive course is an ideal complement to the Advanced Clinical Certificate of Skin Cancer Medicine & Surgery and is an essential step toward Fellowship of the Skin Cancer College Australasia.
This course has very limited capacity. Act fast to secure a place in the 2024 course!
Features
Learn various dermoscopic algorithms, including their strengths and weaknesses, and know how to apply them to diagnosis.
Develop a sound knowledge of dermoscopic photography and learn how to apply the SCARD lesion-tracking tool to improve patient follow-up.
Improve your accuracy in diagnosing skin cancer, especially early lesions, to near-expert level.
Learning reinforced through the progressive submission of case studies, tutorial activities, quizzes and continuous feedback.
Benefit from tutorial support and interaction with other students.
Achieve a depth of knowledge which can't be attained at a weekend course.
Entry Requirements / Prerequisites
Candidates must be graduates of the SCCA Certificate of Dermoscopy or be eligible for Recognition of Prior Learning (RPL). You must meet the entry requirements before you can enrol in this course.

RPL is available for courses completed through some other providers as an alternative means of entry. You are required to complete a RPL Assessment to gain entry to the Advanced Clinical Certificate of Dermoscopy.
Title
Advanced Clinical Certificate of Dermoscopy
Speciality Classification
Interest Areas / Topics Covered
Skin Cancer and the MBS
Provider Type
Education Provider
Time / Duration
OFFERED ONCE PER YEAR COMMENCING IN JANUARY (25 weeks)
Price Details
*Member discount $110 AUD / NZD *Fees inclusive of GST
*Member discount $110 AUD / NZD *Fees inclusive of GST