This post has expired! It was posted more than 90 days ago.
<- Back
Aged Care Quality, Safety and Risk Forum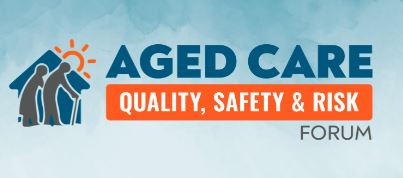 Speciality Classification
Management and Administration
Location
8 Whiteman St, Southbank VIC 3006
Venue
Crown Conference Centre

Adjusting to the new Aged Care Quality Standards while ensuring the ongoing improvement of consumer care and safety
The Aged Care sector are facing once in a generation changes over the next year. These changes include mandatory 24/7 registered nurses within residential facilities, AN-ACC funding based on care minutes, revised Aged Care Quality Standards, updated governance requirements, and a 15% wage increase for aged care nurses.
The Aged Care Quality, Safety and Risk Forum, brings together senior leaders from the aged care sector to share how they are adapting to these changes and meeting compliance while still delivering strong quality care to their consumers.
The forum will include speakers from government, aged care providers, tertiary education institutions, technology vendors, and allied health organisations.
Why Attend?
Hear new details on what will be included in the New Aged Care Act and how aged care providers can prepare with Anika Wells, Minister of Aged Care
Learn how Chris How, CEO of Bethanie, is helping introduce innovative systems to link workforce productivity with quality care
Hear from thought leaders how providers can comply with new regulation to encourage consumer-led practice.
Learn how age care providers can manage AN-ACC funding to continue to meet the needs of consumers.
Understand how providers can measure the new Quality Indicators to gain insight to quality and safety practices.
Addressing the potential for reporting burdens with a shrinking workforce
Hear directly from consumers about their experiences and concerns relating to the new reforms
Instructors / Speakers
Josh Maldon,
Assistant Secretary Department Of Health & Aged Care
Josh Maldon is the Assistant Secretary of the Choice and Transparency Branch at the Department of Health and Aged Care. Josh is responsible for overseeing a number of key elements of aged care quality reform, including the Aged Care Quality Standards, Quality Indicators, Star Ratings system for residential aged care as well as food and nutrition policy.
Josh has depth of experience across policy, program, legislation, regulation, and delivery of major change and ICT reform having worked in a range of roles across the Department of Health and Aged Care, Department of Social Services and the Australian Competition and Consumer Commission.
Josh has degrees in management and law and a graduate diploma in legal practice.


Melanie Metz,
Assistant Secretary Department Of Health & Aged Care
Mel Metz is the Assistant Secretary of the Aged Care Legislative Reform Branch at the Department of Health and Aged Care. Her team has responsibility for managing the aged care legislative reform program which includes delivery of the new aged care Act.
Mel has 18 years of experience in the Australian Public Service and has a passion for social policy and law reform. Over her career Mel has worked on a number of health and social programs including aged care, the NDIS, social security, family assistance, Medicare and the Pharmaceutical Benefits Scheme. Mel was also instrumental in designing and delivering the legislation to establish the National Redress Scheme for Victim Survivors of Institutional Child Sexual Abuse in 2018.
Mel has a Master of Laws from the Australian National University and a Bachelor of Science with Honours (majoring in biochemistry) from La Trobe University. In addition to policy and delivery roles within government, Mel spent 10 years working as in-house counsel and is admitted as a legal practitioner in the ACT.
Title
Aged Care Quality, Safety and Risk Forum
Speciality Classification
Interest Areas / Topics Covered
Agedcare
Provider Type
Education Provider
Location
8 Whiteman St, Southbank VIC 3006
Venue
Crown Conference Centre