This post has expired! It was posted more than 90 days ago.
<- Back
Aged & Community Care Reform (Online Available)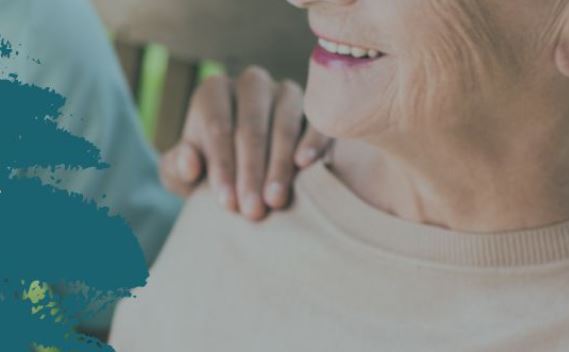 Speciality Classification
Management and Administration

Building a sustainable & high-quality aged care system
A number of significant reforms have been rolled out over the last 2 years since the final report of the Royal Commission into aged care quality and safety, with providers embracing changes as guided by the reforms to enable a substantial overhaul of the aged care system. With further reforms underway in 2023, the Aged & Community Care Summit developed in partnership with COTA Australia will be an opportunity to gain different perspectives on the progress of the reforms till date, the challenges, opportunities and priorities for the rest of the year.

As the sector grapples with the workforce crisis, building a sustainable care economy, transforming consumer experience, navigating pricing and funding models in home care and managing the regulatory requirements, it's critical to understand how these reforms will impact you. Learn from senior leaders and key stakeholders across the sector to help you prepare for change, gain clarity and begin developing strategies to help you navigate complexity.

Let's lead this change towards delivering a sustainable & high-quality aged care system together.
Who will attend
Chief Executives, General Managers, Directors and Managers from Residential Aged Care and Home and Community Care providers with responsibilities for:
Operations
Quality, Clinical & Care Delivery
Finance, Risk & Compliance
Governance
Why attend
Examining the progress of the aged care reforms to date
Review of the AN-ACC pricing model
Strengthening consumer relationships & engagement to achieve quality in aged care
Unpacking the aged & community care reforms regulatory journey
Modules / Topics
Provider Spotlight: Redesigning the customer experience in home care
Care Economy: How will the care economy impact the aged care sector & workforce?
Workforce Panel: Recruitment, retention, skills : What kind of impact has the workforce reforms had so far & what else is yet to be done?
Keynote: How the Interim Inspector General will monitor & drive improvement across the aged care system
Exploring the process to determine pricing in home care
Provider panel: Opportunities & challenges presented by the Aged & Community Care pricing reforms
Health Panel: Discussion on the key aspects of reform and where they are presently

Instructors / Speakers
Michael Lye,
Deputy Secretary , Ageing and Aged Care
Michael Lye joined the Department of Health in December 2019 as Deputy Secretary responsible for Ageing and Aged Care.
Prior to joining the Department, Michael was a Deputy Secretary at the Department of Social Services, where his responsibilities included disability and carers policy and programs, the National Disability Strategy, the National Disability Insurance Scheme and Disability Employment Services. Prior to this, Michael held the position of Chief Operating Officer at the Department of Social Services.
Michael has a Bachelor of Arts, double majoring in psychology and law and industrial relations, and a Masters of Social Welfare Administration and Planning, both of which are from the University of Queensland.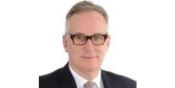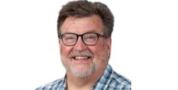 Professor Michael Pervan,
Chief Executive Officer, Independent Health and Aged Care Pricing Authority (IHACPA)
Professor Michael Pervan commenced as the Chief Executive Officer of IHACPA on 1 February 2023.
Prior to this appointment, Prof Pervan was Secretary of the Department of Natural Resources and Environment Tasmania. Prof Pervan is:
• Professor of Health Services, University of Tasmania (since 2018)
• Fellow, Australian College of Health Service Executives (2018)
• National Councillor, Australian Health and Hospitals Association (2009 – 2019)
• Board Member, Australian Health Care Reform Alliance (2009 – 2019).
As Secretary of the Department of Health and Human Services Tasmania, Prof Pervan was responsible for designing and implementing major health sector and organisational reforms.
Prof Pervan has represented Western Australia and Tasmania at the Australian Health Ministers Advisory Council and at Council of Australian Governments working groups on system reform, health workforce and mental health over a number of years.
This has included leading financial governance initiatives, and implementing reform programs across health, human services, child protection, out of home care, youth justice and ambulance services as part of his role at the Department of Health and Human Services Tasmania.
Pat Sparrow,
Chief Executive Officer, COTA Australia
Patricia leads the peak body for older Australians, taking a constructive approach to building an inclusive and bright future for older people. Her goal is to eliminate ageism, which should be as socially unacceptable as sexism and racism.
Committed to building a more inclusive Australia that appreciates and welcomes the contribution of older people, Patricia's career spans community, disability, and aged care, health, and advocacy roles. She has experience from the perspective of not-for-profit, public service, advocacy, Ministerial office, and most importantly, as a support to her own ageing family members.
Patricia centres her work on the value of older people. Everyone deserves the benefit of older people we love in our lives. She has worked consistently to improve the choice and control older people have in their own lives, working to reform aged care to fund the individual's care, rather than the provider. She sees real aged care reform, housing, the full recognition of First Nations peoples, and workplace ageism as the next big challenges.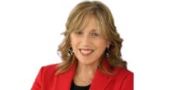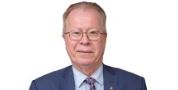 Ian Yates AM,
Interim Inspector General Aged Care, Office of the Inspector-General of Aged Care
Ian Yates is the Interim Inspector General of Aged Care in the Australian Government. He
commenced this position on 30 January 2023. Prior to this Ian was Chief Executive of Council on the Ageing (COTA) Australia, the national peak consumer body for older Australians, from October 2002 to December 2022, after being Chief Executive of COTA SA since 1989. He was also Chair of the Ageing and Aged Care Council of Elders, a member of the National Aged Care Advisory Council and the Aged Care Quality and Safety Advisory Council and a member of the Aged Care Financing Authority.
Ian also represented older Australians on other key federal government and sector advisory bodies including the ATO Superannuation Industry Stewardship Group; the ASIC Consumer Advisory Panel; the Advisory Board of the Centre of Excellence in Population Ageing Research (CEPAR); and was a Director of Livable Housing Australia and the Aged Rights Advocacy Service. He remains the Chair of the Management Committee of the Australasian Journal on Ageing.
Ian held senior governance positions in hospital and essential services in South Australia throughout the 2000's and served on the Flinders University Council for 20 years including seven years as Deputy Chancellor. Ian is Emeritus Deputy Chancellor of Flinders University and holds an Honorary Doctorate from the University. He was awarded Membership in the Order of Australia (AM) in June 2005.
Title
Aged & Community Care Reform (Online Available)
Speciality Classification
Interest Areas / Topics Covered
Agedcare
Provider Type
Education Provider
Price Details
EARLY BIRD Book by 30/06/23 SAVE $100