<- Back
This course is part of HealthcareLink Learning Portal.
An Introduction to Sustainable Dentistry and Measuring Carbon in Healthcare
Speciality Classification
Oral Health
Time / Duration
30 minutes
Subject matter expert
eLearning for Healthcare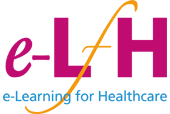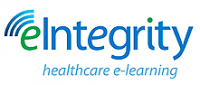 Endorsed By
Faculty of Dental Surgery

This session provides an introduction to sustainability in healthcare and guidance on the practical application of sustainability principles in the dental setting.
Learning Objectives
By the end of this session you will be able to:
Describe the relationship between climate change and health
Explain why the 'triple bottom line' is important and its relation to dentistry
Identify the four principles of sustainable clinical practice and their application in dentistry
Describe how carbon impacts can be measured in healthcare and specifically within the dental context
Identify tools and resources to support the implementation of sustainable dental practice
This session provides an introduction to climate change and builds upon the four Principles of Sustainable Practice. It highlights the need to increase value from finite resources, and move towards low carbon models of care, whilst continually providing high-quality care. It aims to equip the learner with practical advice and resources to become a sustainable dental practitioner.
Instructors / Speakers
Devika Vadher,
DF2 in Dental Public health
Devika qualified in 2008 with a BDS from The University of Liverpool. After completing her VT in Merseyside she went on to work in primary care for 5 years.
Devika is currently a DF2 in Dental Public health and is studying for an MSc in Public Health at the London School of Hygiene and Tropical Medicine.
In September 2015, Devika joined The Centre for Sustainable Healthcare as sustainability scholar to undertake projects in Kent, Surrey and Sussex promoting the role of sustainability in the provision of dental care.
Devika is interested in the perceptions and opinions of the dental team towards sustainability, and hopes to raise awareness amongst dental professionals. Her projects include development of the e-Den learning module and Top tips for the dental workforce.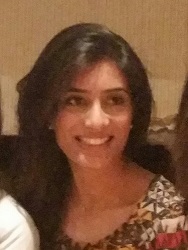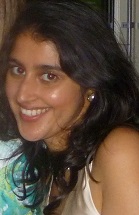 Divya Verma,
Dental Public Health Scholar in Sustainable Dentistry 2015-16
Divya qualified in 2009 with BDS Honours from Barts and The London Dental School. She completed her VT in Oxford and then went on to work in Cambodia implementing an oral health promotion programme and developing dental services in rural villages.
Divya subsequently completed her DF2 training in Dental Public Health and Community Dental Services in Surrey and followed this with a Darzi Fellowship working with Merton CCG.
She currently works within the salaried and prison dental services and is KSS Dental Public Health Scholar for 2015-16 in Sustainable Dentistry working with the Centre for Sustainable Healthcare on projects such as e-Learning for Healthcare, nitrous oxide breakdown, the Green Impact programme and teledentistry.
Frances Mortimer,
Medical Director of The Centre for Sustainable Healthcare
Frances is Medical Director of The Centre for Sustainable Healthcare (CSH), where she has led the development of the innovative Sustainable Specialty programmes, which combine research with practical action to improve patient care at a lower environmental and social cost.
Frances has a particular interest in engaging health professionals in clinical transformation and sustainable leadership, and first identified CSH's four principles of Sustainable Clinical Practice.
Until 2011, Dr. Mortimer continued part time clinical work in the Oxford Kidney Unit, having left specialist training in renal medicine in 2008 to work in sustainable healthcare.
She studied medicine at Oxford University and at the Royal Free & University College London Medical School, graduating in 2003 before working for five years in the National Health Service.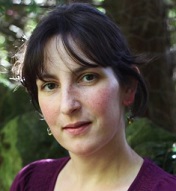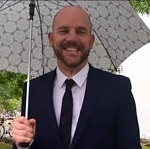 Brett Duane,
Associate Professor in Dental Public Health
Brett has worked in Primary dental care as an Associate Dentist in England, and a self-employed dentist in Australia and New Zealand.
From 2001-2005 he worked as Senior Dental Officer in an Aboriginal health service. In 2006-2010 he was Senior Dental Officer, then Assistant Clinical Director (Oral Health Improvement), NHS Fife.
He was Consultant in Dental Public Health in Public Health England and is currently Associate Professor in Dental Public Health, and interim Chair of the Surrey and Sussex LPN.
His main interests and research are the delivery of cost-effective high quality oral health services, inequities in oral health, the oral health of the more vulnerable (indigenous oral health, children's oral health and oral health in the elderly) and ensuring that the development of oral health services are sustainable.
Title
An Introduction to Sustainable Dentistry and Measuring Carbon in Healthcare
Speciality Classification
Interest Areas / Topics Covered
Dental, -- DENTAL --
Provider Type
Education Provider
Time / Duration
30 minutes
Access Duration (in months)
12