This post has expired! It was posted more than 90 days ago.
<- Back
AOPA CONGRESS 2023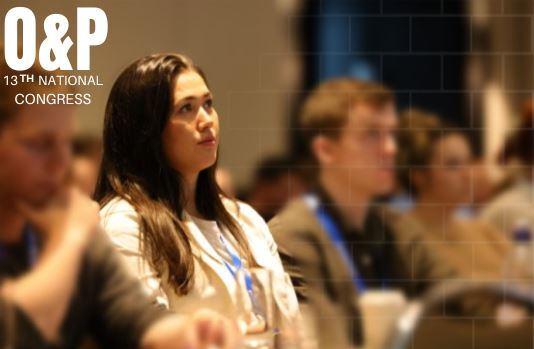 Speciality Classification
Orthotics/Prosthetics
Location
Crown Promenade 8 Whiteman Street Melbourne
Venue
Crown Conference Centre, Melbourne
Provider
Australian Orthotic Prosthetic Association

The AOPA Congress is returning to the Crown Conference Centre from October 19 - 21 for Australia's largest O&P event! We are excited to deliver the 13th National Congress, Collaboration for Excellence. We look forward to connecting and sharing with you all once again in Melbourne.
We've run out of room in our exhibition floorplan this year! We are excited to welcome new and returning exhibitors to our exhibition hall this year! There is still opportunities to get involved with the AOPA congresss, so get in touch to learn more about how to join us for #AOPA22
Our 2023 exciting program includes sponsored and AOPA-led workshops, free paper presentations, deep dive panel discussions and keynote presentations. In October, we will return to Crown Conference Centre in Melbourne, with a focus on clinical content. Once again, we will bring together industry professionals from across the country to showcase the growing Australian #OandP industry.
When completing your registration, you will not be required to select your workshop preferences. Attendance will be based on who is first to arrive on the day, until the room reaches capacity.
The AOPA Member Only Early-Bird registrations have now closed.
Speciality Classification
Provider Type
Associations
Price Details
Please click "Explore Now" button for more details
Location
Crown Promenade 8 Whiteman Street Melbourne
Venue
Crown Conference Centre, Melbourne