<- Back
This course is part of HealthcareLink Learning Portal.
Assessing the articulatory system course for Dental Practitioners
Speciality Classification
Oral Health
Subject matter expert
eLearning for Healthcare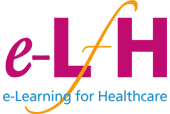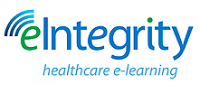 Endorsed By
Faculty of Dental Surgery, elfh, NHS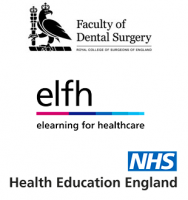 This session describes the need for a systematic examination of the articulatory system and how to perform this examination. It also discusses how to decide on an appropriate method that will allow the results to be recorded in the clinical records.
Learning objectives
By the end of this session you will be able to:
identify the anatomy involved in the articulatory system
outline the importance of examining the articulatory system
perform a systematic examination of the articulatory system which will eventually enable you to diagnose temporomandibular joint disorder
A system is a collection of interrelated or interdependent parts. It is worth remembering that a machine is a system which is not alive. We, as clinicians, deal with living systems which demonstrate an adaptive capability - because of our patients' adaptive capability we avoid adherence to a rigid set of rules when making decisions about what sort of treatment our patients need. Treating our patients in a 'mechanical' way is inappropriate.
Entry Requirements / Prerequisites
Before commencing this session you should have a:
basic knowledge of the anatomy of the joints and muscles of mastication
Instructors / Speakers
Stephen Davies (Dentistry),
General Dental Practitioner, Specialist in Restorative Dentistry, Lecturer in Dental Practice in the School of Dentistry at the University of Manchester, Lead Clinician at the Temporomandibular Clinic
Stephen qualified in 1971 from Manchester and after a house job, decided on a career in practice. In 1974, he set up a new practice. He is a past Director of the North West Division of Faculty of General Dental Practitioners and has been a Vocational Trainer on two occasions. In 1986, he joined the TMD clinic at the Manchester Dental School having previously studied TMD and Occlusion in the UK and USA. He has been the Lead Clinician of this clinic since January 2001.
Stephen is a full member of the European Academy of Craniomandibular Disorders, and became the UK national representative in 2007. He was awarded his M.D.Sc in 1994 for his thesis: 'An investigation into the pattern of splint wear in the management of temporomandibular disorders' and was awarded the Alan Hilton Memorial Medal for Research from the Manchester Medical Society for this work. He has published over 40 papers in scientific journals. He was co-author of 'Temporomandibular Disorders: A clinical approach' (BDJ Publications 1995). He was principal author of 'A Clinical Guide to Occlusion' (BDJ Publications).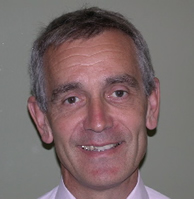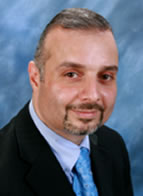 Ziad Al-Ani BDS MSc PhD MFDS RCS (Ed),
Dentist
Dr Al-Ani is currently the E-Learning Scientific Development Officer at Glasgow Dental Hospital and School.
He was awarded his MSc in Prosthodontics in 1999 and his PhD in 2004 from the University of Manchester. The title of his thesis was "Studies in Temporomandibular Disorders and Occlusion". In 2006, He obtained MFDS from the Royal College of Surgeons, Edinburgh.
He conducted many research projects on temporomandibular disorders and occlusion which led to several presentations at local and international meetings and around 20 publications. He worked with the Cochrane Oral Health Group for evidence based studies and has acquired a thorough grounding in research methods and developed skills in designing dental research trials. He was awarded The Alan Hilton Medal; (Manchester Medical Society, Section of Odontology 2002) and the best research paper presentation at the Royal Society of Medicine in 2006 for his work.
He was appointed by Manchester University as Clinical Assistant in TMD clinic in 2003, as a Clinical Teacher in Restorative Dentistry in 2004 as well as Research Co-ordinator for the TMD clinic.
He was officially appointed as a Director Prosthodontics Research Group of the IADR (International Association of Dental Research) in 2007. In 2008, he joined the editorial team of The Journal of Prosthodontics.
Title
Assessing the articulatory system course for Dental Practitioners
Speciality Classification
Interest Areas / Topics Covered
Dental, -- DENTAL --
Provider Type
Education Provider
Access Duration (in months)
12
Programs this course belongs to
Modules this course belongs to