<- Back
Breaking the ICE: Supporting Methamphetamine Withdrawal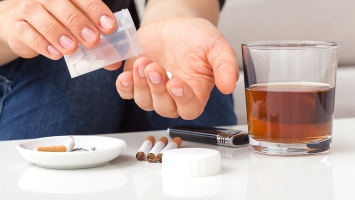 Speciality Classification
General Practice ( GP ) / Family Medicine
On-demand recorded 4 Jun 2020
This instalment of the Rural Health Webinar Series will equip GPs to better support patients to safely withdraw from methamphetamine use. Through case discussions, a panel of AOD experts will explore how GPs can assess a patient's stage of change, discuss harm minimisation strategies for pre-contemplative patients, and safely support patients in the contemplative and action stages of change to withdraw from methamphetamines. The webinar will also highlight clinical resources and support services available to GPs treating patients with AOD issues.

This webinar will be facilitated by Dr Paul Grinzi, GP Medical Educator for the RACGP's Alcohol and Other Drugs GP Education Program, who will be joined by a panel of experts including Dr Hester Wilson, Dr David Jacka, Dr Simon Slota-Kan and Dr Shani Macaulay
Learning outcomes
Assess the patient's stage of change and readiness to reduce or stop methamphetamine use.
Identify harm minimisation strategies for pre-contemplative people who take methamphetamine wanting to reduce use rather than abstain.
Discuss the steps involved to safely support patients to withdraw from methamphetamines.
Identify a range of clinical resources and support services available to GPs treating patients with alcohol and other drugs use.
This event attracts 2 CPD points
Facilitator
Dr Paul Grinzi
GP Medical Educator for the RACGP's Alcohol and Other Drugs GP Education Program
Speaker
Dr Hester Wilson
(FRACGP, FAChAM)
Chair of Specific Interest Addiction Medicine Network
Title
Breaking the ICE: Supporting Methamphetamine Withdrawal
Speciality Classification
Interest Areas / Topics Covered
Addiction Medicine, Rural and remote
Provider Type
Non Profit Organisation