This post has expired! It was posted more than 90 days ago.
<- Back
Building resilience - AASW Webinar Recording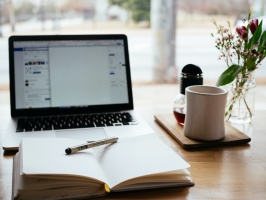 Speciality Classification
Allied Health
Time / Duration
1.5 hours
Provider
Australian Association of Social Workers

Watch the 1.5 hour recording of AASW's Building Resilience webinar.
"The term 'resilience' refers to a person's capacity to handle difficulties, demands and pressure without experiencing negative effects. Traditionally, social work has focused on the nature and impact of resilience in children and adults who have experienced traumatic events, but it is increasingly recognised that social workers need to develop personal resilience to manage the emotional demands of the job effectively and sustainably" - Gail Kinman and Louise Grant (2014), Developing Resilience for Social Work Practice.
Built from a foundation of positive psychology, this webinar will teach you how to equip yourself with strategies to develop the qualities that underpin resilience, such as self-awareness, time management, relaxation skills and empathy.
This practical webinar introduces tools, techniques and behaviours to manage our individual responses to effectively strengthen our resilience muscles - in the moment and ongoing.  
Who should register? Allied health professionals who wish to build their resilience to strengthen their work practices, relationships and advance their Professional growth.
1.5 hours of CPD activity: Category 2, skills and knowledge
AASW Credential: Supervision (coming soon)
Learning Outcomes
Participants will be able to:
Understand the neuroscience of stress responses and the role of happiness in resilience 
Consider the role of mindset and habitual behaviours 
Invoke key circuit breakers when responding to acute stress  
Identify explanatory styles and the role of self-talk in building resilience 
Self-assess key opportunities for developing resilience  
Use ongoing techniques and practices to build happiness and resilience.
Title
Building resilience - AASW Webinar Recording
Speciality Classification
Time / Duration
1.5 hours
CPD Points
2 - Skills and Knowledge