This post has expired! It was posted more than 90 days ago.
<- Back
This course is part of HealthcareLink Learning Portal.
Bullying and Harassment Training for Managers and Supervisors
Speciality Classification
Management and Administration
Time / Duration
85 minutes
Subject matter expert
Thomson Geer


Endorsed By
The NSCA Foundation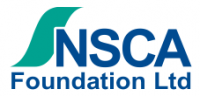 Bullying and Harassment for Managers and Supervisors
Kineo's Bullying and Harassment for Managers and Supervisors training course is designed to minimise the risk of bullying and harassment occurring in the workplace. The course focuses on building positive behaviours and stopping negative behaviours based. This course is designed to train leaders in how to prevent bullying and harassment and manage incidents and complaints. This course is based on Australian legislation.
The impact of bullying in the workplace can be detrimental to morale, staff turnover and the financial performance of an organisation. It can have serious consequences to the organisation, from damage to the health and wellbeing of the victim to fines and criminal charges for offenders and the organisation they work for. Anti-bullying initiatives, sexual harassment training and harassment prevention training are key to a safe and inclusive workplace.
Bullying and Harassment for Managers and Supervisors
This online course provides employees with an understanding of how the law defines bullying and harassment in the workplace. It also trains managers in what workplace behaviours should be avoided, what they can do if bullying and harassment is occurring in their workplace and how to address incidents and complaints
Learning Outcomes
This course provides training in:
The effects of bullying and harassment in the workplace
The types of behaviour that are considered bullying and harassment
The responsibilities of managers and supervisors
How to identify bullying and harassment
How to prevent and manage bullying and harassment using a risk management approach
How to handle incidents or reports of bullying or harassment.
Target Audience
The course has been designed to provide training for all managers and supervisors in Australian organisations.
This anti-bullying and harassment training course works as standalone compliance training. It also complements larger training programs, including face-to-face training, designed to ensure positive and compliant workplace cultures.
Course features
Bullying and Harassment for Managers and Supervisors is a focused online training course featuring the following.
Interactive activities
Homepage with menu
Accessibility functions. WCAG AA compliance with customisable features.
Full course voiceover
Assessments at the end of each section
Certificate of completion
Adaptics - Kineo's pre-assessment technology
This course has 2 versions, one each for both managers and employees. The partnercourse is titled Bullying and Harassment for Employees.
Endorsed by the NSCA Foundation.
The NSCA Foundation endorses this course as meeting its standards for educational quality and usability with the content having been developed by an appropriately credentialed subject matter expert.
Inclusions
Certificate of completion
Title
Bullying and Harassment Training for Managers and Supervisors
Speciality Classification
Provider Type
Education Provider
Time / Duration
85 minutes
Access Duration (in months)
12