This post has expired! It was posted more than 90 days ago.
<- Back
Cancer and COVID-19: delayed cancer diagnoses and the impact on primary care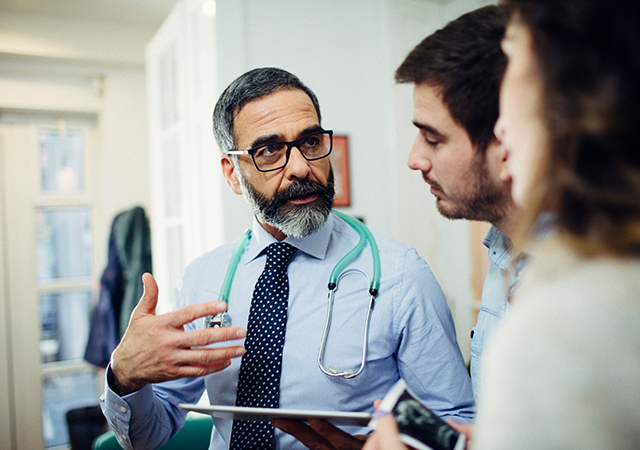 Speciality Classification
General Practice ( GP ) / Family Medicine
On-demand recorded 21 Oct 2020
Victorian Cancer Registry pathology notifications for cancer shows an overall reduction of approximately 30% in reporting for the five most common cancers (colorectal, prostate, breast, melanoma and lung) and an even greater reduction in reports for head and neck cancer during March - June 2020. The five most common cancers represent approximately 60% of all cancer diagnoses. From these alone it is estimated that there will be an additional 3000 - 4000 cancer presentations over the next 12 months due to delayed diagnosis (assuming a six-month duration of reduced diagnosis). It is anticipated that this will have significant impact for individuals presenting with later stage disease and for the capacity of the health care system, including primary care.

This webinar is a joint initiative of the Victorian COVID-19 Cancer Network a joint initiative of the Victorian Comprehensive Cancer Centre and Monash Partners Comprehensive Cancer Consortium (MPCCC) that aims to provide support and advice to clinicians and health care services treating patients with cancer during the COVID-19 pandemic.
Learning outcomes
Outline the role primary care has in addressing community concerns during COVID and encouraging patients not to delay in presenting with symptoms
Identify and appropriately respond to a patient presenting with a late diagnosis, including anticipating common issues and concerns the patient may have
Recognise the consequences of delayed cancer diagnoses may have on the individual, health professional and health system as a whole
Interpret the Victorian Cancer Registry pathology data and its significance to primary care and the role of the primary care practitioner
Presenters
Professor Jon Emery
GP, Herman Professor of Primary Care Cancer Research at University of Melbourne and Western Health; Director of PC4, University of Melbourne; VCCC Primary Care Research and Education Lead, Visiting Research Fellow at the University of Cambridge.
Dr Ines Rio
GP, North Richmond Community Health, GP liaison Royal Women's Hospital, Chair North Western Melbourne PHN.
Professor Sue Evans
Director Victorian Cancer Registry, Head of the Clinical Registry Unit, Cancer Council Victoria; Associate Director of the Centre of Research Excellence in Patient Safety Monash University and President of the Victorian Healthcare Quality Association.
Miss Jane Fox
Breast Surgeon, Southern Breast Oncology; Senior Lecturer, Monash University Department of Surgery; Director of Breast Services at Monash Health.
Title
Cancer and COVID-19: delayed cancer diagnoses and the impact on primary care
Speciality Classification
Interest Areas / Topics Covered
Community and Primary Health Care, Oncology
Provider Type
Non Profit Organisation