<- Back
CENA Trauma Nursing Program, Latrobe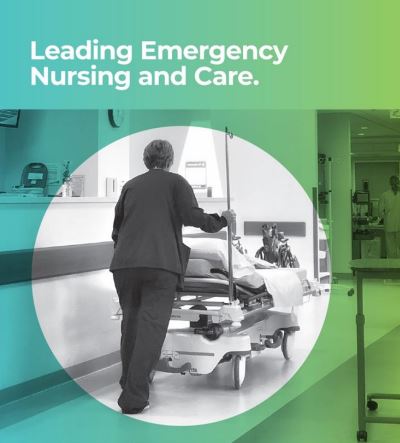 Speciality Classification
Nurses
Provider
College of Emergency Nursing Australasia (CENA)

The CENA Trauma Nursing Program (CENA TNP) is an important initiative in trauma education for nurses in Australia. Australasian in context, this program provides instruction on the principles of trauma care, the opportunity to explore skills relevant to the trauma setting and seeks to develop the ability of Australian nurses to deliver trauma care in a variety of settings.

The Emergency Program is a two day program developed for nurses providing emergency care to trauma patients across the lifespan, in both metropolitan and regional/rural settings.

The program structure aims to build upon your theoretical knowledge and practice in Emergency Nursing and develop a greater understanding of pathophysiology, assessment and management of trauma patients and related clinical skills. This program is suitable for all nurses, with a variety of experience and knowledge, providing trauma care.
COURSE INCLUSION
• Professional development points
• One copy of Emergency and Trauma Care (3rd ed) – For Nurses and Paramedics by K. Curtis and C. Ramsden.
• CENA TNP Emergency Care Trauma Nursing Manual. Detailing essential pathophysiology, assessment and management of common trauma conditions.
• Access to an online trauma course pre and post the CENA TNP face to face course.
PROGRAM STRUCTURE
• The program consists of facilitated lecture discussion, practical hands-on workshops, skill stations and simulation scenarios.
• Facilitators are experienced emergency and trauma nurses from around Australia, who use interactive teaching and case based discussion to deliver theory and practical sessions.
• An optional assessment is delivered at the conclusion of the program.
• Following completion of the program, you will receive a certificate of completion and be awarded continuing professional development points.
Courses are not confirmed until minimum attendance numbers have been reached. Registrants will be advised when a course is confirmed.
Title
CENA Trauma Nursing Program, Latrobe
Speciality Classification
Interest Areas / Topics Covered
Emergency Care (Trauma |Retrieval)
Provider Type
Education Provider
Price Details
Non-Members: $769.00
Venue
Mersey Community Hospital