This post has expired! It was posted more than 90 days ago.
<- Back
Central Venous Access Devices (CVAD) and Long Peripheral Venous Catheter (PVC) Management
Speciality Classification
Nurses and Midwives
Provider
Nursing CPD Institute (NCI)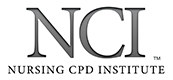 Course Content
With permission - This session is based on the Central Venous Access Devices (CVAD) and Long Peripheral Venous Catheter (PVC) Management - Clinical Practice Standard recently published by the Government of Western Australia Health Service.
The content covers procedural information, clinical considerations, general information of Long CVP, CVAD's, patient education, troubleshooting of issues that may occur during insertion or post-insertion period, clinical communication, and a number of appendices dealing with clinical issues.
The types of central catheters will be explored and their insertion discussed. Line maintenance will be reviewed and the dressing of the site will be explored. The procedure for blood sampling will be noted and the issue of device removal discussed. Arterial ports will also be discussed as part of the information provided.
Learning Outcomes
In this session you will:
Gain an understanding of central venous access devices and long peripheral venous catheter management
Explore the key clinical components of the procedures for insertion and maintenance
Review the expected problems that could occur and solutions for same
Investigate the arterial port and issues surrounding same
Presenter Sue Walker, Nurse Education Consultant - The Nursing CPD Institute
Sue Walker, RN, BN, BN (ADMIN), MPHC (PALCARE), MACN
Sue Walker is the Director and co-founder of the Nurses for Nurses Network and the Nursing CPD Institute. As a Nurse Education Consultant Sue is a member of the Education Governance Committee of the Institute as well as a key contributor to the online education platform Continuing Professional Development library.
As a Registered Nurse Sue holds Degrees in Nursing and Health Administration, a Master's Degree in Primary Health Care majoring in Palliative Care, as well as a number of certificate courses in Psychiatry of Ageing, Gerontology, Chemotherapy Administration, Training and Assessment, and is also an Accredited Mental Health First Aid Trainer.
Sue has extensive experience both as a clinician, educator, and senior manager in the acute, aged care, community, and palliative care settings. Sue is passionate about making a difference to the way in which people experience the health care system.
"Healthcare should be delivered by competent, knowledgeable individuals to ensure the best possible experience for the recipient of that care. Nursing is a fabulous profession – the backbone of the healthcare system, it is the knowledge and skill of the individual Nurse that will have the greatest influence on the happiness and health outcomes of each and every client."
Title
Central Venous Access Devices (CVAD) and Long Peripheral Venous Catheter (PVC) Management
Speciality Classification
Provider Type
Education Provider
Price Details
COST Depends on Membership level
COST Depends on Membership level