<- Back
Clinical Attachment in Skin Cancer Medicine
PROGRAM OVERVIEW

Located in Queensland, infamously known as the "Skin Cancer Capital of the World", The Redcliffe Skin Cancer Centre provides a "one-stop shop" to patients for lesion diagnosis and treatment and a referral centre to local GPs. Participants can solidify their knowledge in this dedicated skin cancer centre by spending two to five working days observing and assisting experienced skin cancer doctors – from initial consultations and patient treatment options to surgical procedures, use of equipment, Medicare billing and patient follow-ups. Clinical attachments are typically run on a Monday and Tuesday. As a result, the number of clinical attachment places are limited.

THE FACILITY

The Redcliffe Skin Cancer Centre is a purpose-built, state-of-the-art clinic and referral centre. The centre is easily accessible and is located just 20 minutes north of Brisbane Airport at Redcliffe. The centre operates with dedicated surgical facilities and trained nursing and administration staff. It not only provides a service for self-referred patients but also supports local GPs as a referral centre in their more complex cases. Since 2009, the team has treated over 60,000 patients, working hard towards reducing the impact of melanoma for patients Australia-wide.

ENTRY REQUIREMENTS

The clinical attachment program is aimed at qualified general practitioners with a clinical interest in skin cancer medicinewho have completed the HealthCert Skin Cancer Medicine or Surgery courses (or equivalent). The program can be tailored to nurses and practice managers.

PROGRAM OUTLINE

The program can be tailored individually to the participant's special interests and activities may include, but are not limited to:
Full-body skin examinations, consultation, and dermoscopy
Biopsy techniques (punch and shave)
Cryotherapy, curettage, field treatments
Ellipses and direct repair
Flaps and grafts
Clinical notes and billing
As part of the clinical attachment you will be provided access to our valuable template resources for use in your own practice:
Clinical notes
Histology classifications
Item numbers
Melanoma prognosis charts
Patient handouts
Flap calculator
Treatment options
MEET YOUR INSTRUCTORS

Your instructors are widely regarded as some of the world's foremost specialists in skin cancer medicine and business management, including: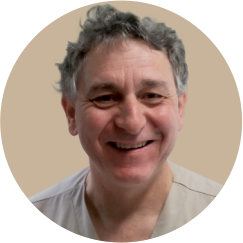 Dr Victor Harling
Skin Cancer Doctor at Redcliffe Skin Cancer Centre
MBBS, FRACGP, Dip Dermatology (Wales)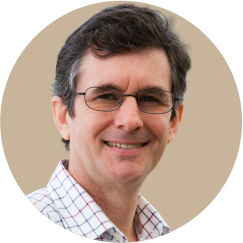 Dr Colin Armstrong
BSc, BMBS, MMed (Skin Cancer), FRACGP
Skin Cancer Doctor, Redcliffe Skin Cancer Centre, QLD, Australia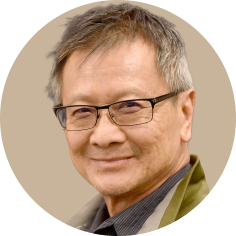 Dr Tars Lim
MBBS (QLD), FRACGP, Dip Dermatology (Wales)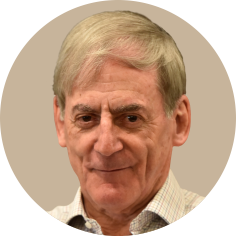 Dr Ian Greenwood
MBBS, MMed (Skin Cancer)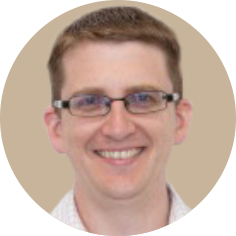 Dr Paul Paterson

BSc, BA, MBBS, FRACGP

PROGRAM DELIVERY

Medical professionals can apply for a two-day or five-day program where they will experience first-hand the day-to-day operations and interactions of world class skin cancer centre. Participants will further develop their clinical knowledge by observing experienced skin cancer doctors, participating in case discussions and asking questions on all aspects of skin cancer treatment and patient care.

IMPORTANT DATES

Medical professionals must submit their application with their preferred dates at least one month prior to the program commencement date. HealthCert will contact the facility and arrange for the placement of the applicant at the host facility. Participants must commence the program latest six months after their application has been accepted.

TRAVEL & STAY

Participants are expected to independently organise and fund their travel and accommodation throughout the duration of the program. The hosting facility will provide day time activities from 9am to 5pm during weekdays only.

COURSE FEES AND PAYMENT OPTIONS GENERAL PRACTITIONER FEES

$1,995

Two-day program

$3,495

Five-day program

CLINIC NURSE FEES

$1,500

Two-day program

$2,995

Five-day program

ASSESSMENT REQUIREMENTS

No assessment is required for this activity. However for members of the RACGP who wish to qualify for Category 1 CPD points certain records must be kept and session summaries completed. See the CPD section below.

CERTIFICATION AND ACCREDITATION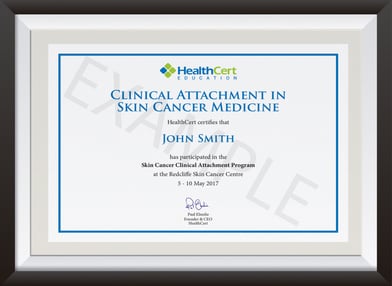 For members of the RACGP these activities are considered as a "Supervised Clinical Attachment" activity which qualify for 40 Category 1 points. A list of the required information will be provided upon registration. The participant must complete these documents and submit them to the RACGP upon completion. This is a self-submitted activity. HealthCert will provide a "Certificate of Clinical Attachment - Australia" to confirm completion of the activity.