<- Back
COURSE IN FIRST AID MANAGEMENT OF ANAPHYLAXIS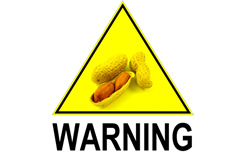 Speciality Classification
Allied Health
Provider
Vic First Aid Education Services

COURSE IN FIRST AID MANAGEMENT OF ANAPHYLAXIS
Includes Units VU21800 Provide First Aid Management of Anaphylaxis & VU20297 Develop risk minimisation & risk management strategies for Anaphylaxis.

Course Duration: 2 Hours (with pre-course questions)
(This course can be done in 3 hours without pre-course work – Private bookings only)

This course is designed to provide the knowledge to identify Anaphylactic Shock and the skills to manage an emergency with the use of an adrenaline Auto-Injector. The use of Risk assessment tools and the development of Risk Minimisation strategies are explored. This course is needed for those working in Children's Services and Education

Covered in this course are the following elements:
Understanding the physiology of a Severe Allergic Reaction
Triggers/Allergens for Anaphylaxis
Recognising the difference between a Mild & Severe Reaction
Management of a Casualty suffering a severe Allergic Reaction
Emergency First Aid response
Individual Action plans
How to deliver Adrenalin using an Adrenaline Auto-Injector
Safe Handling, Storage and Maintenance of the Adrenaline Auto-Injector
Skills to write a workplace policy for Severe Allergic Reaction
Undertake risk assessment and develop risk minimisation strategies

Qualification
After successful completion of the course, the candidate will receive a Statement of Attainment for the nationally accredited course – First Aid Management of Anaphylaxis 22300VIC
Certificate Currency
It is recommended by peak clinical bodies and under regulatory requirements of Education & care services that Anaphylaxis Management training is undertaken every 3 years. It is recommended that First Aid workers demonstrate current competency every 12 months.in the unit VU21800 Provide First Aid Management of Anaphylaxis.

Entry Requirements
There are no pre-requisites or entry requirements for this course, however learners should have literacy & Numeracy competencies equivalent to Australian Core skills Framework Level 2. This would be equivalent to a candidate being able to read and comprehend the ASCIA Action Plan for Anaphylaxis, request appropriate emergency assistance at the scene of the incident and complete incident reports. In addition, it is recommended that entrants have current competency in Cardio Pulmonary Resuscitation (CPR).
Title
COURSE IN FIRST AID MANAGEMENT OF ANAPHYLAXIS
Speciality Classification
Provider Type
Education Provider
Price Details
Please click "Expplore Now" button for prices and booking inquiries
Please click "Expplore Now" button for prices and booking inquiries