This post has expired! It was posted more than 90 days ago.
<- Back
COVID-19 – Telehealth and MBS items update for Rural GPs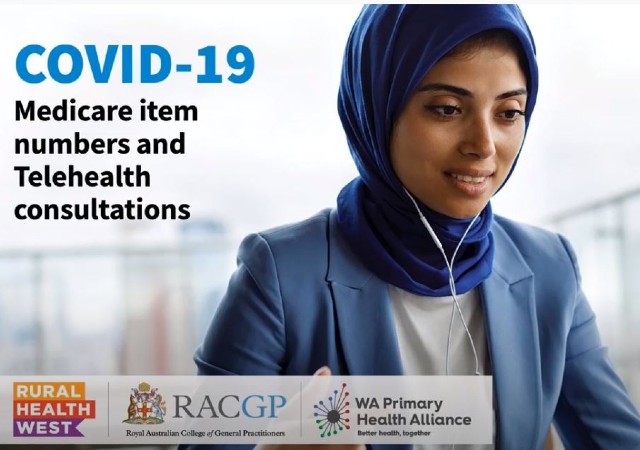 Speciality Classification
General Practice ( GP ) / Family Medicine
On-demand recorded 25 Mar 2020
RACGP WA, in partnership with Rural Health West and WAPHA deliver this webinar on the use of telehealth in response to the COVID-19 pandemic.
This webinar includes information on:
an update on the temporary Medicare Benefits Schedule (MBS) items for video (telehealth) and phone consultations, recently introduced in response to the COVID-19 outbreak

the telehealth consult – a rural GP perspective

an update on the HealthDirect Video Call program
This webinar was recorded on Wednesday 25 March 2020. As information on COVID-19 changes daily, please note that some of the advice in this webinar may no longer be current by the time of viewing.
Presenters
Dr Olga Ward
Dr Damian Zilm
Sarah Renwick
WAPHA
Jo Hughes
HealthDirect Australia
Title
COVID-19 – Telehealth and MBS items update for Rural GPs
Speciality Classification
Interest Areas / Topics Covered
Community health, Telehealth
Provider Type
Non Profit Organisation