<- Back
COVID-19 Resource List for Healthcare Workers
In the fight against the novel COVID-19 pandemic, knowledge is power.

A variety of excellent resources and clinical guidelines are rapidly emerging as global health experts combine forces to inform the worldwide community about the scope of the pandemic and developments in treatment.

Many media organisations around the world are also creating their own platforms for tracking the virus and its impact on every continent is being updated in close-to realtime.

This curated list organises some of the need-to-know facts and resources for healthcare workers on COVID-19 in one place, so that you can be confident your knowledge is kept up to date as the fight to stop the spread continues.

(Note: This resource is intended as a useful guide and should not replace the information and advice given by government health organisations. Always refer to health.gov.au for the most up-to-date information on COVID-19.) Critical Health Alerts Australian Government Department of Health

Coronavirus (COVID-19) health alerts from the Department of Health as well as the latest official medical advice and case numbers.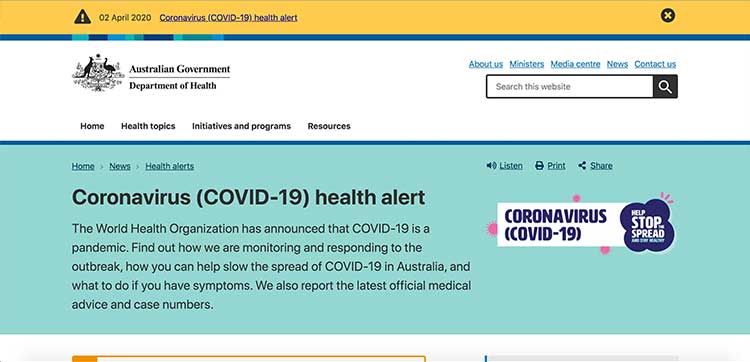 Current Situation Australian Government Department of Health

The Department of Health's page for the coronavirus' (COVID-19) current situation in Australia and reported case numbers state-by-state, with useful graphics. Updated on a daily basis.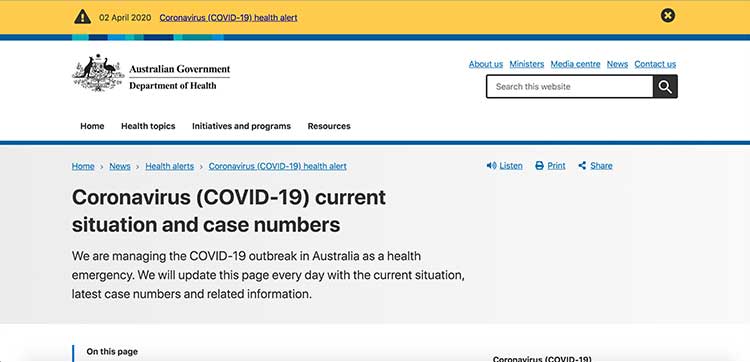 World Health Organization

Take a look at the COVID-19 situation on a global scale with the WHO's Situation Dashboard, updated every few hours.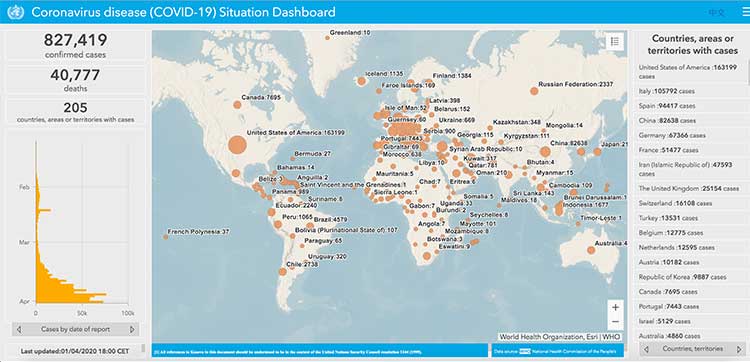 Center for Systems Science and Engineering JHU

Similar to the WHO's Situation Dashboard, this dashboard from the CSSE at John Hopkins University offers the same global information with a few extra options for breaking down the data. Updated every few days.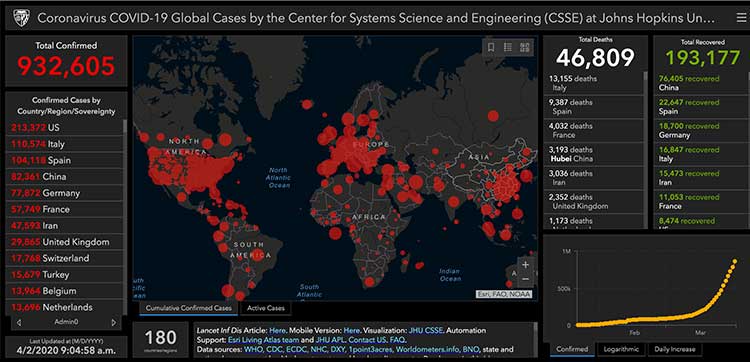 ABC News

Probably the best available resource for charting the COVID-19 spread across Australia, the ABC have provided several living graphics and breakdowns of data, from confirmed number of cases in Australia, to deaths, to the number of tests by state, and more. Updated daily.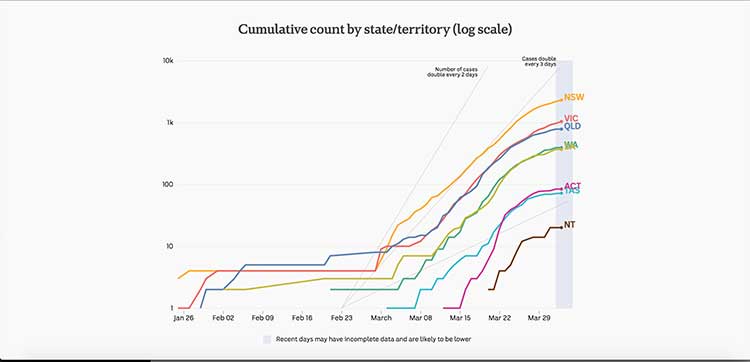 Guidelines Australian Government Department of Health and the Communicable Diseases Network Australia

A series of National Guidelines on the Coronavirus Disease (COVID-19), developed with the CDNA. This should be one of the go-to resources for all healthcare professionals on COVID-19 advice and best-practices in Australia.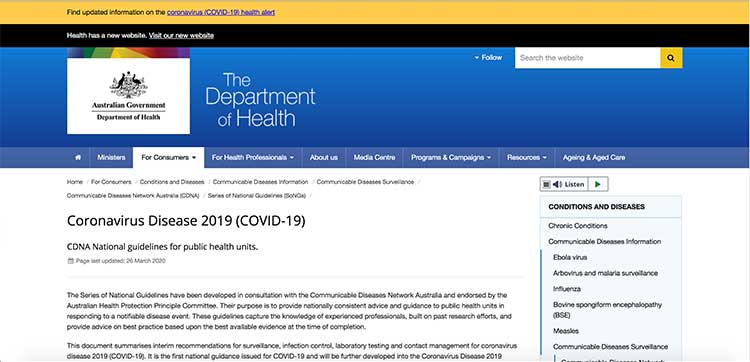 Centers for Disease Control and Prevention (CDC)

Information for healthcare professionals from the CDC, including current interim guidance and recommendations.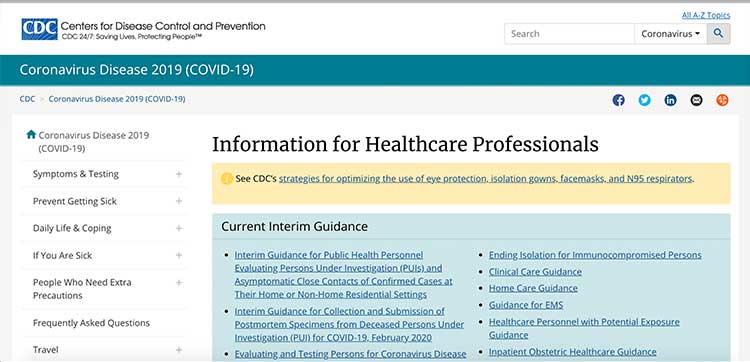 General Information and FAQs World Health Organization (WHO)

The WHO's home for all updates, advice and FAQs to do with the coronavirus COVID-19 pandemic.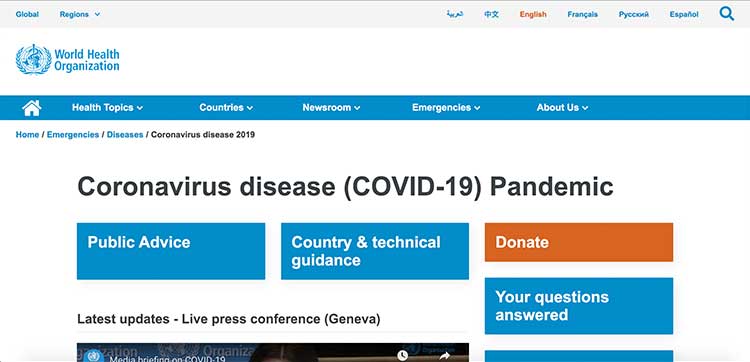 Healthdirect Australia

A page of useful infographics and video resources from Healthdirect Australia for both healthcare professionals and the general public.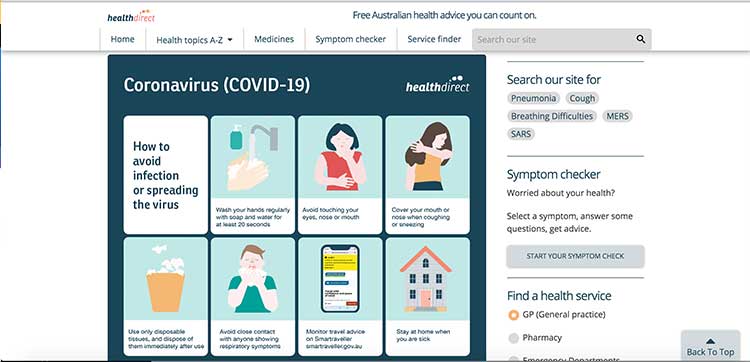 Research and Resources The New York Times

An interactive news story from The New York Times on 'How the Virus Got Out'. Fascinating visual storytelling on how the COVID-19 coronavirus was spread from Wuhan, China, right around the world.
Healthdirect Australia

A useful, free coronavirus (COVID-19) symptom checker from Healthdirect Australia.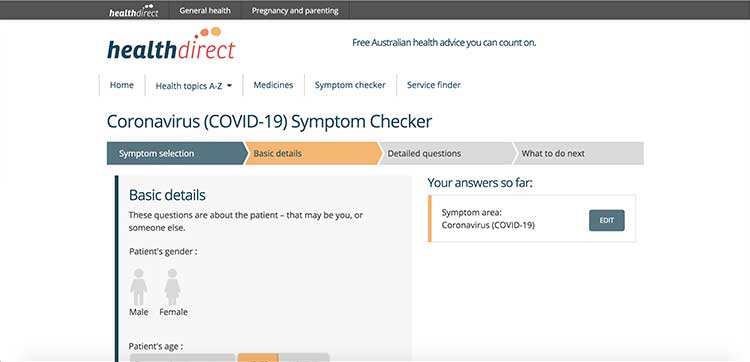 Australian Government Department of Health

The government's free mobile app providing official information and advice on the state of coronavirus in Australia.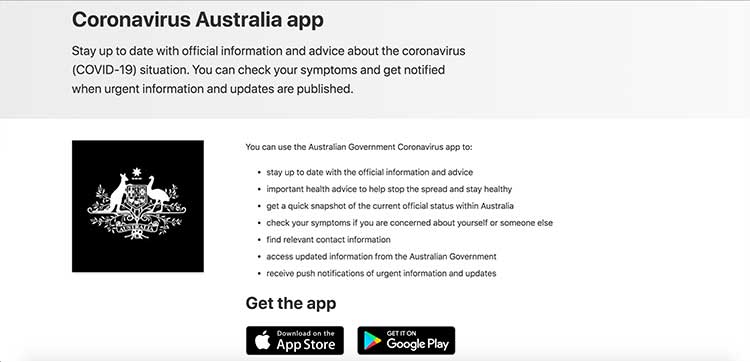 Australian Government Department of Health

A collection of resources for the general public and industry about coronavirus (COVID-19) including fact sheets specific to residential aged care facilities, international travellers and more.
Medical Library Association (MLA)

A curated list of COVID-19-related resources from around the web covering news releases, to government guidelines, academic research and more.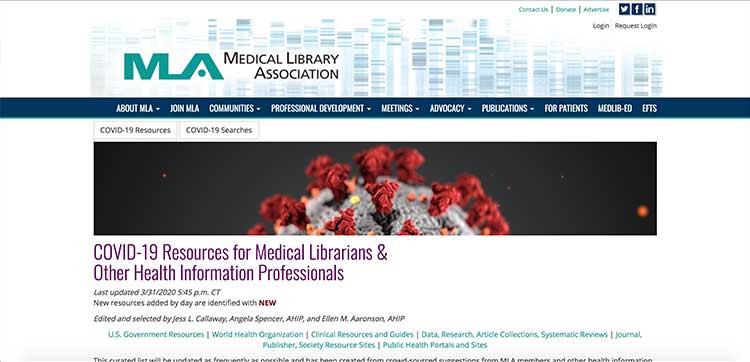 American College of Physicians (ACP)

A free course from the ACP on understanding the COVID-19 coronavirus, as well as further resources. Updated regularly.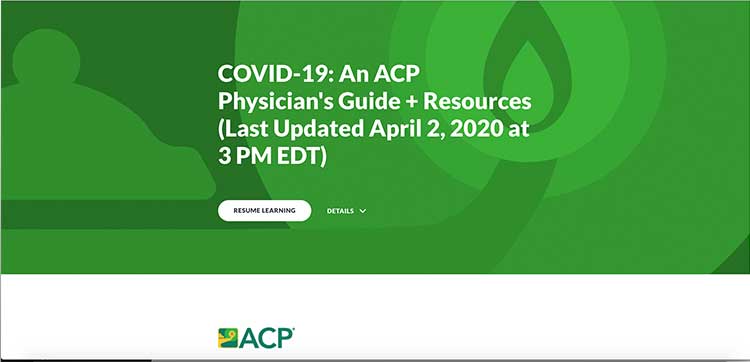 Australian Government Department of Health

The Department of Health's free COVID-19 Infection Control Training course, recommended for all Australian healthcare workers.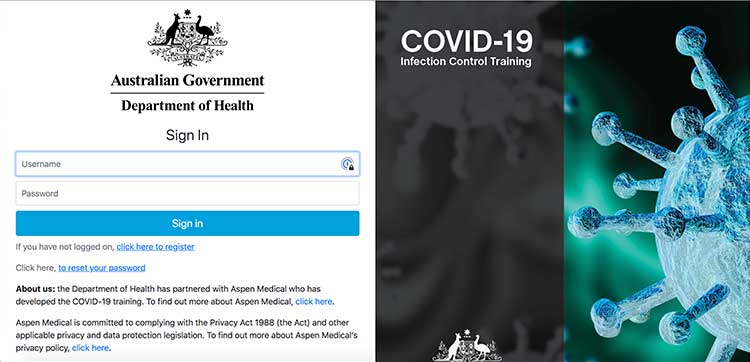 Ausmed Education

Ausmed's collection of CPD education and resources to support healthcare workers through the COVID-19 coronavirus pandemic.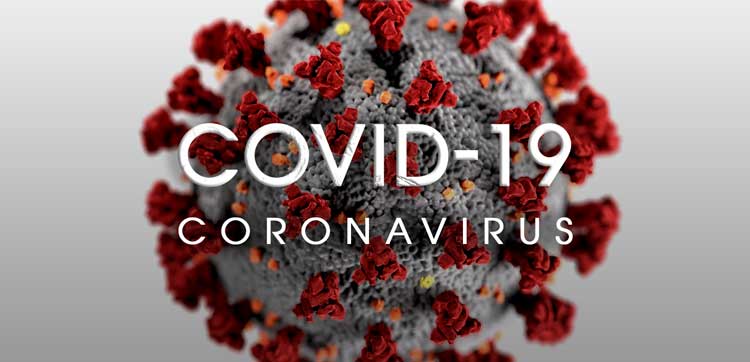 Additional Resources Hand Washing Technique with Soap and Water: How to Use an Alcohol-Based Hand Rub (ABHR): How to Protect Yourself Against COVID-19: Novel Coronavirus (2019-nCov): Coronavirus: Help Stop the Spread: Coronavirus: Good Hygiene Starts Here: Coronavirus: Older Australians: Coronavirus: Social Distancing: Coronavirus: Stay Informed: Coronavirus: Mental Wellbeing: Author

Ausmed Editorial Team

Ausmed's Editorial team is committed to providing high-quality and thoroughly researched content to our readers, free of any commercial bias or conflict of interest. All articles are developed in consultation with healthcare professionals and peer reviewed where necessary, undergoing a yearly review to ensure all healthcare information is kept up to date. See Educator Profile