<- Back
This course is part of HealthcareLink Learning Portal.
Diagnosing Inflammatory Arthritis course for GPs
Speciality Classification
General Practice ( GP ) / Family Medicine
Time / Duration
30 minutes
Subject matter expert
eLearning for Healthcare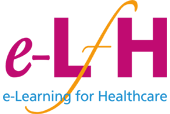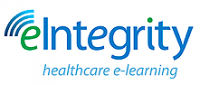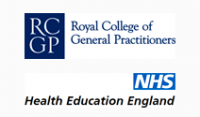 This session will help GPs to recognise common symptoms of inflammatory arthritis, request appropriate investigations, know when to refer the patient for secondary or intermediate care, and be able to distinguish between osteoarthritis and rheumatoid arthritis.
This session was reviewed by Khyati Bakhai and last updated in August 2019.
Learning Objectives
By the end of this session you will be able to:
Recognise the presentation of inflammatory arthritis
Distinguish the presentation of acute inflammatory arthritis from other conditions such as osteoarthritis
Identify appropriate investigations to help in the diagnosis of inflammatory arthritis
Refer patients appropriately to intermediate or secondary care
Both inflammatory and non-inflammatory arthritides (e.g. rheumatoid arthritis and osteoarthritis, respectively) are disabling conditions that significantly disrupt lives.
Entry Requirements / Prerequisites
Before commencing this session you should:
Have a basic knowledge of how to examine the musculoskeletal system
Have a basic knowledge of pathology investigations
Instructors / Speakers
Louise Warburton,
General Practitioner and GP with special interest in Rheumatology and Musculoskeletal Medicine
Louise has been a GP for over 30 years and is a GPwSI in Rheumatology and Musculoskeletal Medicine for NHS Telford and Wrekin and Medical Lead for Telford MKS service. She is an Associate Medical Director for Shropshire Community NHS Trust and is involved in research at Keele University and is one of their GP champions working in Primary Care MSK research and dissemination. She is past President of the Primary Care Rheumatology Society and was until recently a trustee of the Arthritis and Musculoskeletal Alliance (ARMA). She is a member of the British Society for Rheumatology Education and Training Committee and was the Medical Editor of Hands On for Arthritis Research UK (ARUK) for a number of years.
Louise has written for GP publications and the RCGP and was one of the Guidelines Development Group who prepared the NICE Guidelines for the Management of Rheumatoid Arthritis in Adults, which was released in 2009 and updated in 2018, and was involved in the Guidelines for Spondyloarthropathy. She is a content author for the e-GP and e-Pain projects.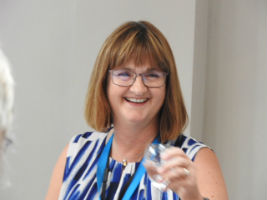 Title
Diagnosing Inflammatory Arthritis course for GPs
Speciality Classification
Interest Areas / Topics Covered
Pain management
Provider Type
Education Provider
Time / Duration
30 minutes
Access Duration (in months)
12
Modules this course belongs to