This post has expired! It was posted more than 90 days ago.
<- Back
Emotional Intelligence for Nurses and Midwives
Speciality Classification
Nurses

What is Emotional Intelligence?
Intelligence is not limited to the knowledge of facts and the ability to think with sound logic. It also includes our capacity to recognize our own emotions and those of others. We should be able to differentiate between various feelings and manage our emotions to adapt to our environment. Once we master ourselves, we can get into a better position to achieve our goals. This mastery is referred to as Emotional Intelligence or EI. The measure of it is called Emotional Intelligence Quotient or EQ. These terms are often used interchangeably.
How EQ Manifests in the Healthcare Environment
Emotional intelligence can be seen at work in various situations within health care environments. After all, hospitals can be a place of great stress. Emotions can run high. For instance, you can see it in the interactions between the staff and the patients. It is also apparent when difficult news needs to be delivered to patients and their families. Members of a team often have to control their emotions and work together to achieve their goals. Doctors, nurses, and lab technicians have to handle the stress of their jobs and avoid making serious mistakes. They have to juggle all their responsibilities without burning out.
EQ and Patient Outcomes
According to research, EQ is one of the things that separate the most successful medical organizations from the rest. Good emotional intelligence can have several positive effects on the physician-patient relationship. The two can work together better towards rapid recovery. Doctors look for creative solutions and patients adhere to all the directions given to them.
There is also increased empathy among all parties. Individuals can appreciate the difficulties being faced by those around them so they exercise more patience and understanding. It's a less stressful environment, as people are nicer towards one another. Even when some aren't being agreeable, feelings are controlled so it doesn't affect them.
The value of effective communication is understood as well. With higher EQ comes increased communication, which ensures that all the parties are on the same page throughout the treatment process. Nagging questions are answered right away. They don't fester or leave any doubts.
Leaders are effective in their roles. They are able to say what their teams need to hear so that everyone can move with purpose. Any hurdles faced are quickly discussed to find solutions. As a result, physicians and nurses are happy with their careers. They like coming to work and it shows in the way that they conduct themselves.
What's in it for you?
Understand the social neuroscience of emotions and EQ.
Expand your knowledge of emotional patterns in yourself and others.
Learn how to read body language and facial expressions.
Understand how different cultures respond to and display emotions.
Build more effective relationships with and outside of the workplace.
Know how to influence others and become an inspiring leader.
Learn tools to lead and motivate others to create a high performing team.
Manage stress, overcome challenging situations and defuse conflict.
The 5 Components of Emotional Intelligence
Being a professional is not just meeting deadlines and spreadsheets. Building a cohesive team or acquiring that next client requires a human element. To go that extra step, you need the emotional intelligence to back you up. If we were to make things simple for you and sum up emotional intelligence to five components it would be:
1.Self-awareness
It's to be aware of yourself and understanding what shortcomings you have as a person. You are able to recognise the effect you have on others and you are open to constructive criticism.
2. Self-regulation
Having the ability to express your emotions and control how you express them is underrated. Self-regulation means you can identify your emotions and communicate them constructively. You are calm in chaotic situations and can influence others positively.
3. Motivation
Emotionally intelligent people are naturally self-motivated, and have a higher threshold for disappointments and failure.
4. Empathy
It's knowing the difference between listening to another's story and actually putting yourself in their shoes to feel compassionate.
5. Social Skills
Emotional intelligence is key to good interaction with other people. People with high EQ exhibit great interpersonal skills and find it easy to maintain strong relationships.
These five components are essential to emotional intelligence and without empathy for others, you are still at a loss with your company in the long-run.
When does the course run?
As soon as you buy the access, you can start right away. With the course being 100% online, you can access the lessons whenever and wherever you want. You will have one month to complete the full course (approx. 8 hrs), so you can learn at your own pace.
Modules / Topics
Module 1. Emotional Intelligence (EQ). What's that?
The 5 competencies of emotional intelligence
EQ v. IQ
Why is emotional intelligence important in the workplace?
The 9 types of intelligence
Emotional intelligence assessment
Module 2. The Neuroscience of Emotional Intelligence
Thoughts, emotions and behaviour cycle
The Triune Brain Model
Emotional neuroanatomy
The purpose of emotions
The 6 types of basic emotions and their effect on human behaviour
The 3 key elements of emotion
Emotions v. moods
Theories of emotion
Module 3. Growing Your Self-awareness
Emotional self-awareness
Mindfulness techniques
The Johari Window
Tools to lead, motivate others and create a high performing team
Module 4. Know Your Emotions
Making wise decisions
Self-regulation
Common negative emotions at work & strategies
Stress management
Building resilience
Module 5. Recognising Emotions in Others
Understanding body language and facial expressions
Body language mistakes you might be making
Culture differences in body language
Module 6. Social Emotional Intelligence (SEI)
Emotional social skills
The power of empathy
How to support people in emotional pain
Influencing others & becoming an inspiring leader
Having difficult conversations
Increase your ability to create effective working relationships with others (peers, subordinates, managers and clients)
Features

one-day EQ transformational workshop
'Techniques of High Impact' hinges on the latest advances and understanding about the working of our brain, especially how it processes information, creates thought and facilitates change by convening physical, emotional and mental connections.

add to your corporate social responsibility portfolio
Add to your corporate social responsibility portfolio, you are making a positive social impact! Your investment is directed to our programs help children and women in need.Learn more about our projects: Colouring Dreams and The Flight of the Butterflies.

the house to grow book
Tell us your honest thoughts of the course in a 2-minute video and earn yourself a soft copy of 'How to Create an Amazing Life'
Instructors / Speakers
Amy Jacobson,
EI Specialist & Founder, Finding Your 'y'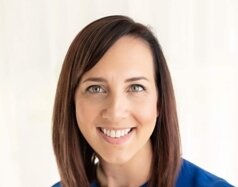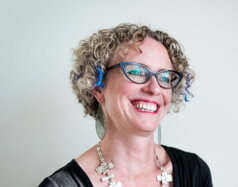 Rita Farmer,
Director of the Women's Studies Program and Professor in the Ethnic, Gender, & Women's Studies Department at St. Cloud State University
Carlos Camacho,
Psychologist and Coaching Services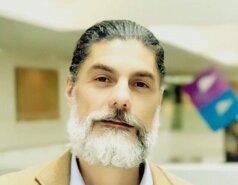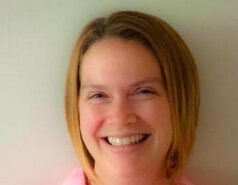 Heather Doidge-Sidhu,
Mental Health Counsellor
Nicole White,
Life/Workplace Wellness Coach/ Psychology/Organizational Development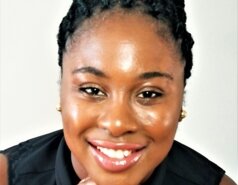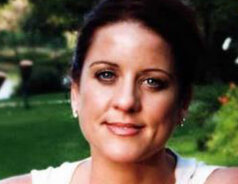 Sarah Bouwer,
Counsellor & HR specialist in Performance Management and Training
Markus Ottomar,
Founder Share 2 Care Now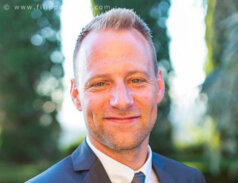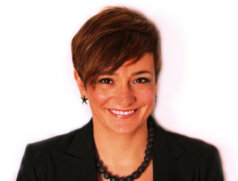 Laura Martín,
HR Business Partner Operations
Title
Emotional Intelligence for Nurses and Midwives
Speciality Classification
Provider Type
Education Provider
Access Duration (in months)
12