<- Back
Enhancing Emotional Wellbeing in Late Life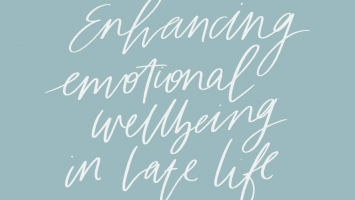 Speciality Classification
General Practice ( GP ) / Family Medicine
This workshop equips you with the knowledge you need to provide emotionally aware care to your elderly clients. Delivered online via the Australian Community Workers Association (ACWA), this 6-hour workshop will help you understand the prevalence of mental health conditions in late life and the factors associated with emotional changes.
With an increased knowledge of emotional wellbeing in the elderly, you can be confident in your ability to deliver meaningful care and improved social engagement with your clients.
This workshop will show you how to:
Finetune your screening process of mental health to enable better in-house support and appropriate escalation to healthcare professionals
Identify the strengths and social goals of aged care residents and implement a strengths-based approach to health and wellness
Understand the importance of a holistic collaboration between aged care workers and families to better support older adults
Incorporate a range of evidence-based psychosocial strategies into everyday service delivery.
Workshop details
Duration: 6 hours of CPD
Suitable for: Residential and community aged care workers, retirement village employees and managers, RNs, EENs, leisure and lifestyle coordinators, chaplains, allied health professionals and volunteers.
Prerequisites: Certificate III in Individual Support or above.
Topics Covered:
Module 1 – Emotional Wellbeing
Module 2 – Identifying Strengths
Module 3 – Establishing Social Goals
Module 4 – Resilience Boosting Activities
Module 5 – Integrated Collaboration
Title
Enhancing Emotional Wellbeing in Late Life
Speciality Classification
Interest Areas / Topics Covered
Agedcare, Community and Primary Health Care
Provider Type
Education Provider