<- Back
Exercise Effects on Drug and Alcohol Disorders Podcast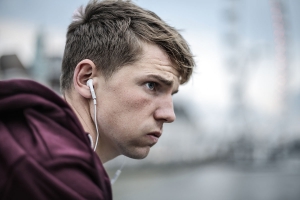 Speciality Classification
Allied Health
Provider
Exercise & Sports Science Australia

This professional development activity will provide an overview of substance use disorders and how exercise can play a role in treatment and recovery of addiction. This will include examining the clinical presentation of clients across a range of drug and alcohol use disorders. To examine the role of exercise we will present an overview of the existing evidence base for physical activity based in drug and alcohol use disorders. This research provides the basis for how to assess and prescribe exercise appropriately to assist with the management of cravings and treatment for addictions, and the development of guidelines for safe best practice for exercise physiologists in all settings. Finally we will discuss the considerations and contraindications for individuals or groups exercising with substance use disorders.

The recording is of a webinar presented by ESSA on 13 August 2019.
Presented by Miss Kirrily Gould, BExPhys, MResearch
Kirrily Gould is an Accredited Exercise Physiologist working as a senior exercise physiologist across 2 sites for St John of God Hospital. She has been working in mental health for over 5 years during which has completed her masters of medical research in the school of Psychiatry at UNSW, investigating the effect and feasibility of exercise on alcohol urges and cravings. She has started implementing exercise as an adjunctive therapy in the inpatient and outpatient clinical within the hospital and seeing great results in mood management and substance urge surfing.Kirrily has also been involved in collaborative research and helped develop the consensus statement for the role of a exercise physiologist in mental health. Kirrily is passionate about having exercise implemented as a formalised part of therapy within the treatment of mental health conditions.
Rates per person
ESSA Member $30.00
Non-Member $50.00
ESSA Student Member $15.00
Student Non-Member $25.00
Please see terms & conditions for registration type definitions.
You will be provided all information to access this podcast within your registration confirmation email.
Target Audience
Any Accredited Exercise Scientist, Accredited Exercise Physiologist, Accredited Sports Scientist Level 1 and Level 2 and/or Accredited High Performance Manager
Title
Exercise Effects on Drug and Alcohol Disorders Podcast
Speciality Classification
Interest Areas / Topics Covered
Healthy lifestyle counselling, Lifestyle and nutrition
Provider Type
Education Provider
Price Details
ESSA Member - $30.00 ; Non-Member - $50.00 ; ESSA Student Member - $15.00 ; Student Non-Member - $25.00
ESSA Member - $30.00 ; Non-Member - $50.00 ; ESSA Student Member - $15.00 ; Student Non-Member - $25.00