This post has expired! It was posted more than 90 days ago.
<- Back
Expert Report Writing Course
Speciality Classification
Medical Doctors
Provider
Australasian College of Legal Medicine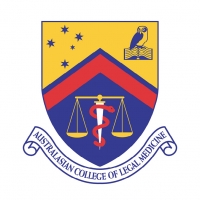 Aim
Participants will appreciate the essence and content of a good legal medicine report, and will evaluate and improve their skills to establish a high standard of report writing.
Learning Outcomes
- Understand the expert's role and the requirements for one to be considered an expert.
- Understand the essential elements of a solicitor's letter of instruction and appreciate when further material should be requested.
- Know the essential elements required in an expert report, common to all Codes of Conduct.
- Understand the difference between assumed facts, facts and opinion.
- Understand how an opinion is properly constructed showing how any conclusions were derived.
- Appreciate the proper use of language and understand common pitfalls in an expert's report.
Who should attend?
The Expert Report Writing course will benefit any health care professionals who may be called upon to prepare expert reports.
This includes medical, dental and allied health care professionals. If you are unsure about whether this course is right for you, simply call or email us to confirm.
About the Course
This is a standalone course addressing the requirements of preparing an expert report. For those wishing to further their training in being an expert, we encourage participants to extend their training by attending the ACLM Expert Witness Training Program which focuses on presenting an expert report in court and includes critique of participants' submitted reports. This Expert Report Writing course is a pre-requisite to the ACLM Expert Witness Training Program.
Title
Expert Report Writing Course
Speciality Classification
Interest Areas / Topics Covered
Legal
CPD Points
ACLM & RACGP CPD Points (other college CPD points may be claimed by self-submission)
Posted By
Australasian College of Legal Medicine (ACLM)