<- Back
First (1st) Trimester Ultrasound Course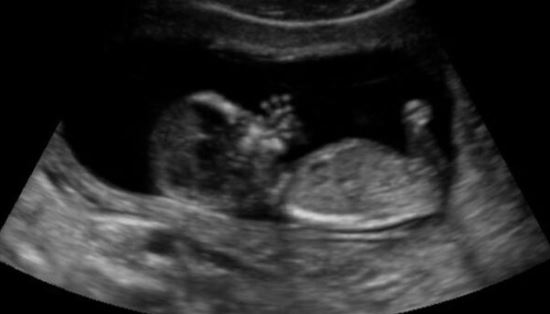 Speciality Classification
Nurses
Location
Suite 2, Level 1, 8-10 Flintoff Street Greensborough VIC 3088 Australia
Provider
ZEDU Ultrasound Training Solutions

At the completion of this course you will have the skills to evaluate for ectopic pregnancy, confirm an intrauterine pregnancy or discover the cause of your patient's pain and bleeding.
Select your date and enter your details to start your journey with us – we can't wait to meet you.
Choose an option
03/11/2023
19/01/2024
22/05/2024
27/08/2024
13/11/2024
Outcomes
Evaluate for ectopic pregnancy, confirm an intrauterine pregnancy or discover the cause of your patient's pain and bleeding.

Objectives
On completion of this one-day clinically focused ultrasound program, learners will be able to:
Use ultrasound system controls to optimise imaging for accurate diagnosis
Develop proficiency in probe manipulation to efficiently acquire diagnostic images
Describe the limitations and clinical integration of ultrasound in the assessment of early pregnancy
Use a systematic approach to conduct ultrasound assessment of early pregnancy to
Confirm intrauterine pregnancy
Evaluate for ectopic pregnancy
Assess cause for pain and bleeding
Date the pregnancy
Class times
Day 1: 0830 – 1700

Modules

Image optimisation – interactive practical session
Explore system controls
Understand the impact of optimisation on the image
Presets, frequency, depth, focus and gain
How to label the image
How to store and review images
Probe Manipulation
Probe care
Probe moves
Probe grip
Probe and screen orientation
3D awareness of the anatomical position of the organs
Basic Early Pregnancy
Sonoembryology
Scan technique and approach to the early pregnancy examination
Ectopic pregnancy
Pain and bleeding in the first trimester
Measure fetal heart rate
Determine fetal viability
Clinical utility and application of ultrasound
Limitation and pitfalls
Techniques to improve visualisation
Free fluid in the peritoneum
Sonographic mimics of gestational sacs
Extra-membranous haemorrhage
Diagnostic criteria for pregnancy failure
Establish gestational age
Measure crown rump length
Scanning, scanning and more scanning on real women in their first trimester of pregnancy

To help you master ultrasound and lasting change from training we engage you from the outset
Before your course:
There are pre course activities & access to preparatory learning resources to maximise your in-class experience
During your course:
Short, sharp information sessions to provide foundational knowledge and clinical context
Lots of hands-on practical sessions with real people to scan (including for TV and obstetric scans). Our standardised patients models vary in age, size, shape and mobility to make the transition to clinical reality easier.
Case studies led by practising clinicians to demonstrate clinical utility
A variety of different machines to learn on
At the conclusion of your course we'll lead you to create a skills development action plan, creating a pathway that you can use to apply your newly acquired skills, promote clinical integration and ultimately reach your final objective – ultrasound competency
After your course:
The learning continues
We encourage self-directed learning in the workplace with structured active learning plans
A great selection of free access online medical ultrasound (FoamUS) learning resources
You can subscribe to the weekly wrap – a weekly curation of ultrasound related hot tips and journal articles
Be a part of our community of clever – Join our peer support network with our monthly "Coaching Corner" sessions. Send in your questions, join the live online meeting and have your questions answered.
The Zedu Redo – our commitment to you
We encourage you to refresh your training with us by taking up the opportunity to return within 12 months and do a complimentary redo of this course at no cost (subject to availability)
More Ways Zedu Can support your ultrasound skills development:
Image review
Follow-up coaching with our Zedu coaches
Coaching corner – monthly webinar
Title
First (1st) Trimester Ultrasound Course
Speciality Classification
Provider Type
Education Provider
Location
Suite 2, Level 1, 8-10 Flintoff Street Greensborough VIC 3088 Australia
Venue
ZEDU Ultrasound Training Solutions