<- Back
This course is part of HealthcareLink Learning Portal.
Gathering Information and Exploring Sensitive Issues course for GPs
Speciality Classification
General Practice ( GP ) / Family Medicine
Time / Duration
30 minutes
Subject matter expert
eLearning for Healthcare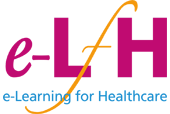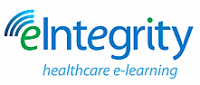 Endorsed By
Healthy Child, elfh, NHS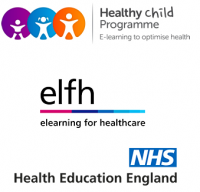 Young people sometimes have health problems that they perceive as embarrassing or sensitive. This session describes some steps that health professionals can take to encourage young people to share information about such problems.
Learning objectives
By the end of this session you will be able to:
Identify levels of risk in consultations with young people
Identify issues that young people may consider to be sensitive or embarrassing
Consider how to encourage a young person to discuss 'hidden agendas' and 'passport symptoms'
Practice approaches that develop trust and empathy in consultations
Evaluate approaches to discussing issues about sexual health, psychological health, and health behaviours with young people
One of the main purposes of any health consultation is to find out about the young person's problem or the reason that they have come to see you. The extent to which you are able to do this depends on both the nature of the problem itself and the relationship that you develop with the young person.
Entry Requirements / Prerequisites
Before commencing this session you should complete the following AH sessions:
04_001 Communication Skills in Young People (401-0018)
04_002 Health Communication and Young People: Setting the Scene (401-0019)
Instructors / Speakers
Dick Churchill,
GP and Medical Educator
Dick Churchill is a GP in Nottingham and former Associate Clinical Professor at the University of Nottingham. He has both clinical and academic interests in the health of young people and in mental health issues. He is a member of the RCGP Adolescent Health Group and a founder of the Association for Young People's Health.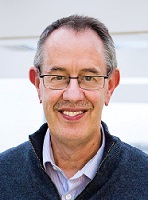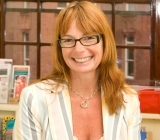 Deborah Christie,
Consultant Clinical Psychologist
Dr Deborah Christie is a Consultant Clinical Psychologist, Honorary Reader and Clinical Lead for Paediatric and Adolescent Psychological Services at University College London Hospitals NHS Foundation Trust. She works with young people searching for ways to live with chronic illness including diabetes, obesity, arthritis, chronic fatigue and chronic pain syndromes. Current research interests include neuropsychological outcomes in children and adolescent survivors of meningitis, quality of life measures in chronic illness and the development of effective multidisciplinary interventions for diabetes and obesity in children and adolescents.
Title
Gathering Information and Exploring Sensitive Issues course for GPs
Speciality Classification
Interest Areas / Topics Covered
Children and young peoples health
Provider Type
Education Provider
Time / Duration
30 minutes
Access Duration (in months)
12
Modules this course belongs to