This post has expired! It was posted more than 90 days ago.
<- Back
GPCE Melbourne 2023

Speciality Classification
General Practice ( GP ) / Family Medicine
Location
Melbourne VIC 3000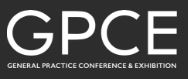 Victoria's leading event for primary healthcare professionals. The GPCE Melbourne conference program has been designed to help manage the increasing burdens that are placed on general practice.
Check out GPCE Melbourne's Conference Program, designed and created to support GPs in earning up to 43.5 CPD hours* (up to 37.5 CPD hours on site over three days, and 6 CPD hours in post-event activities).
Early Bird sale ends Friday, 29th September. Register now using code EARLY23 to save 20% off your Conference Pass
https://www.gpce.com.au/melbourne/en-gb.html
Title
GPCE Melbourne 2023
Speciality Classification
Location
Melbourne VIC 3000