<- Back
This course is part of HealthcareLink Learning Portal.
Healthy Child Programme (HCP) for Allied Health
Speciality Classification
Occupational Therapists
Subject matter expert
e-Learning for Healthcare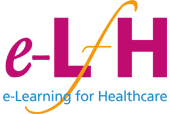 Endorsed By
RCPCH, BDA, CPHVA, Unite, RCGP, RCM, RCN, RCSLT, RCOG, DH

Multi-professional training in child health
The Healthy Child Programme is a high-quality learning resource for healthcare practitioners who care for young children under the age of five. It is ideally suited to health visitors, nurses, midwives, general practitioners, paediatricians, obstetricians, dieticians and speech/language therapists.
A comprehensive course for health visitors, doctors and nurses globally
The programme covers a wide range of topics, including health promotion, common health issues, positive parenting, development and behaviour, language and safeguarding. The learning content is highly engaging, with animations, videos, case studies and questions to help stimulate reflective thinking and support your learning. There are also links to further recommended reading resources.
Convenient, easy access
Developed in the UK, the programme has been written by a team of authors and editors drawn from across the healthcare professions. Accessible online, the course material can be used in conjunction with the other programmes in the Healthy Child 0-18 Series: the Healthy School Child Programme (5 to 12 years) and the Adolescent Health Programme (13 to 18 years).
------
eIntegrity programmes are developed by NHS Health Education England's e-Learning for Healthcare programme (HEE e-LfH).
The programmes are high quality self-directed learning programmes. They are designed to support training and CPD and are excellent resources alongside other traditional teaching methodologies. They have been developed by the UK NHS for use in the NHS. However, many of the programmes have international relevance, particularly the specialty training programmes which are often mapped to UK specialty training curricula.
------
Inclusions
Certificate of completion
Modules / Topics
Module 1 – Healthy Child Programme Basics
This module introduces you to the Healthy Child Programme and the background and philosophies behind it. This includes:
an overview of the preventive child health programme adopted in England
screening and developmental surveillance
immunisation
health promotion
parental support
leadership, monitoring and quality within the programme.
Module 2 – Communication, Record Keeping and Inter-professional Working
These sessions provide guidance on keeping good records in practice to promote effective communication and inter-professional working. There is also useful information on the Personal Child Health Record.
This modules provides resources on the health of the family. Topics include:
the role of the father
the socio-emotional environment
hard-to-reach families
child resilience
This module builds upon existing safeguarding materials, providing additional learning sessions on vulnerable children (including looked-after children) to provide support in this challenging area of practice.
Module 5 – Positive Parenting and Parenting Issues
This module looks at how factors such as attachment and well-being, parenting support and parental relationships affect the health of the child.
Module 6 – Development and Behaviour
Child development in the first five years of life is a critical time for any family. These sessions review early child development and include guidance on dealing with challenges around feeding, sleeping and toileting, as well as common emotional and behavioural problems.
Module 7 – Speech Language and Communication Needs
This module focuses on the development of a child's communication skills. Topics covered include typical and atypical development, bilingualism and social aspects of communication.
Module 8 – Growth and Nutrition
From pre-pregnancy through to adulthood, nutrition plays a vital role in healthy development. Focusing on the first five years of life, this module offers guidance on:
nutrition
feeding
weaning
growth and growth charts
the social context of food
obesity in the early years
These sessions provide guidance for healthcare professionals who work with families, specifically providing advice and information on immunisation.
Module 10 – Health Promotion
This module explores health promotion from the start in pregnancy through to the first five years of life. Topics covered include:
smoking
obesity
mental health
substance misuse
dental health
injury prevention
Screening forms a key part of the Healthy Child Programme. This module outlines the importance of screening and describes the timeline for screening in the first five years of life.
Module 12 – Health Visiting Model of Practice
This session forms the first stage of developing a model of practice for health professionals and families.
Features

Relevant to all healthcare professionals who work with children globally

Comprehensive training that covers all aspects of child health

Developed by leading child health experts in the UK
Free trial session
Growth Charts and their Interpretation
This session is an introduction to growth charts, and includes information on how to plot measurements and when to become concerned about a child's growth.
Testimonials
This high-quality resource has been developed by leading child health experts in the UK. Accessible online, it is an ideal learning resource for busy healthcare professionals.
- Lisa Bayliss-Pratt, Director of Nursing, Health Education England
Certificate
On completion, you can download and print off a certificate that is endorsed by the relevant professional body.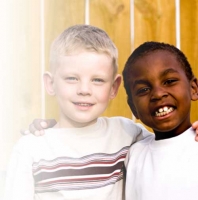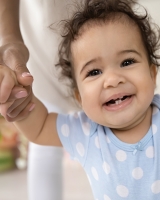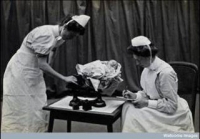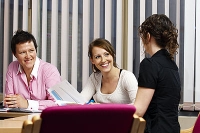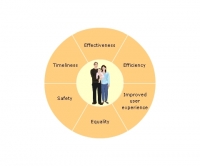 Title
Healthy Child Programme (HCP) for Allied Health
Speciality Classification
Interest Areas / Topics Covered
Child and family health, Child health/paediatrics/immunisation, Children and young peoples health
Provider Type
Education Provider
Access Duration (in months)
12
Get 10% off with HealthcareLink