<- Back
This course is part of HealthcareLink Learning Portal.
Healthy School Child | Essential Healthcare Training Programme for Medical Doctors
Speciality Classification
Medical Doctors
Subject matter expert
e-Learning for Healthcare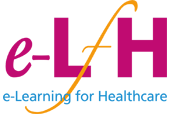 Endorsed By
RCPCH, BACP, BPS, RCPSYCH, Young Minds, RCGP, NCB, RCN

Multi-professional learning on child health
The Healthy School Child Programme is designed for healthcare professionals who care for children aged 5 to 12.
Comprehensive training on child health issues
This comprehensive e-learning resource explores the role of the school-based team in assessing and supporting the health needs of children. It covers a wide range of topics, including common medical and development issues, communicating with children and special needs. The high-quality content is relevant to school nurses, general practitioners (family medical practitioners) and paediatricians around the world.
Relevant to practitioners globally
The programme is packed with interactive features, such as case studies and self-assessment questions, to stimulate thinking and reinforce understanding on key themes. Written by leading child health experts, the programme has been developed in the UK by a consortium led by the Royal College of Paediatrics and Child Health.
Easy online access
This learning resource is available online so you can study at home, in work or even on the move and fit the learning around your busy professional life. It can be used in conjunction with the other programmes in the Healthy Child 0-18 Series: the Healthy Child Programme (0 to 5 years) and the Adolescent Health Programme (13 to 18 years).
------
eIntegrity programmes are developed by NHS Health Education England's e-Learning for Healthcare programme (HEE e-LfH).
The programmes are high quality self-directed learning programmes. They are designed to support training and CPD and are excellent resources alongside other traditional teaching methodologies. They have been developed by the UK NHS for use in the NHS. However, many of the programmes have international relevance, particularly the specialty training programmes which are often mapped to UK specialty training curricula.
------
Inclusions
Certificate of completion
Modules / Topics
Module 1 – Introduction to 21st Century School Health
This module sets the context for the healthy school child programme, describes the wider team supporting children of primary school age and reviews the skills needed for engaging with children and families.
Module 2 – The Healthy Child Programme in Primary Schools
This module describes the approach of the school health team and the school nurse to supporting the health needs of the primary school child and the identification of the vulnerable child and the child with extra needs. It also explores the team approach to the provision of support, particularly for new school entrants and those at the transition to secondary education.
Module 3 – Key Child Public Health and Mental Health Issues for 5-12 years
This module describes the common public health issues affecting primary school children, including emotional development, infections, safety and accidents. It also summarises the issues around medication in school and it explores child growth, nutrition, puberty and obesity.
Module 4 – The Child with Additional Needs
This module looks at the identification, assessment and support of the child with additional needs, including learning difficulties and neurodevelopmental problems, such as attention deficit disorder (ADHD), autism spectrum disorder (ASD), tics and Tourettes. It also looks at the management of behaviour problems and issues around grief and loss as well as the needs of socially vulnerable children, including young carers.
Module 5 – The Child with Additional Needs – Long-standing Illness or Disability
This module looks at common medical problems, how they affect children of primary school age and how they can be supported. It examines epilepsy, faints, funny turns, physical disabilities, cerebral palsy, asthma, hay fever allergies and diabetes.
Module 6 – Common Developmental and Health Issues in School Children 5–12
This module describes the support needed by children with common developmental problems such as continence, wetting, soiling, hearing loss and vision problems. It looks at the management and support of children with eye infections and injuries as well as bone, joint and muscle problems. It also outlines an approach for dealing with headaches and migraine and sleep problems.
Module 7 – Other Problems and Issues
This module offers an overview of the reasons for, consequences of, and management of school attendance. It also looks at how some common or serious conditions can be easily missed.
Features

Relevant to healthcare professionals globally

Highly engaging content with photographs, questions and case studies

Written and peer-reviewed by leading child health experts
Free trial session
The School Health Team
This session will explore the key aspects of a 21st century school health service, describing the multidisciplinary team involved in achieving optimum health for all school children aged between 5 and 12 years.
It will contextualise the development of the school health team and its transition to modern day public health practice.
Testimonials
This high-quality resource has been developed by leading child health experts in the UK. Accessible online, it is an ideal learning resource for busy healthcare professionals.
- Lisa Bayliss-Pratt, Director of Nursing, Health Education England
There are relevant modules on children and young people's mental health and also problematic issues such as… headaches and visual and hearing difficulties.
- ., General Practitioner
Certificate
On completion, you can download and print off a certificate that is endorsed by the relevant professional body.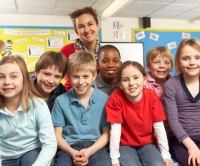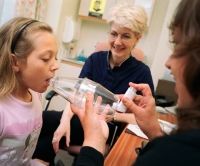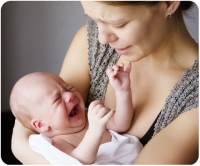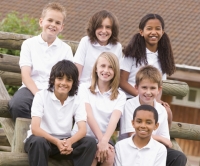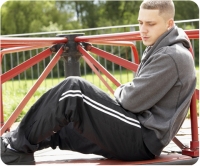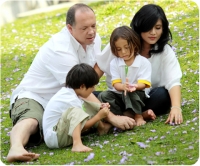 Title
Healthy School Child | Essential Healthcare Training Programme for Medical Doctors
Speciality Classification
Interest Areas / Topics Covered
Child and family health, Child health/paediatrics/immunisation, Children and young peoples health
Provider Type
Education Provider
Access Duration (in months)
12
Get 10% off with HealthcareLink