<- Back
Improving Physical Function in Older Adults Webinar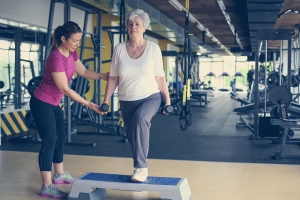 Speciality Classification
Allied Health
Provider
Exercise & Sports Science Australia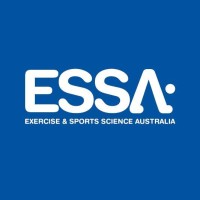 This presentation will focus on assisting exercise professionals including AES and AEPs better support their older clients, whether they are living in the community, currently undergoing hospital-based rehabilitation or living in residential aged care.
Specifically, this older adult-focused presentation will provide an overview of:
some of the key issues influencing their musculoskeletal health and physical function
the current evidence regarding the optimal exercise prescriptions for improving musculoskeletal health and physical function outcomes; and
potential additional innovative approaches that may further benefit the older client.
Presented by Dr Justin Keogh
Justin Keogh is an exercise/sports scientist and behavioural researcher with a strong research and translation interest in the benefits of exercise, particularly resistance and balance training, in offsetting treatment, and sacropenia-related effects in cancer survivors and older adults, respectively, and in improving athletic performance.
His sports science research has concentrated on activities such as rugby union, powerlifting, sprinting, golf and strongman and now Australian rules football and swimming. He also has become particularly interested in female athletes, particularly with respect to how strength conditioning and movement competency may reduce their elevated risk of lower limb injury.
Of particular relevance to older adults including cancer patients and survivors, Justin is interested in ways in which exercise may maintain or improve body composition, physical function, and quality of life and reduce cancer progression. Over the last 12 years, Justin has also become very interested in the barriers, facilitators and motives that older adults and cancer survivors have in performing healthy behaviours, including physical activity. Such research has involved quantitative and qualitative components.
Justin is a Fellow of Exercise and Sport Science Australia, the International Society of Biomechanics in Sport, and the Australian Association of Gerontology, and currently serves on the Exercise and Sport Science Australia's Sports Science Advisory Group, Australian Strength and Conditioning Association's Conference Committee and the Australian and New Zealand Society of Sarcopenia and Frailty Research's Sarcopenia Diagnosis Task Force Committee.
Schedule
Friday, 30 July 2021
12:00pm - 1:30pm AEST
Please note, the times listed are in Australian Eastern Savings Time.
Your local time will be:
ACT: 12:00pm - 1:30pm
NSW: 12:00pm - 1:30pm
NT: 11:30am - 1:00pm
QLD: 12:00pm - 1:30pm
SA: 11:30am - 1:00pm
TAS: 12:00pm - 1:30pm
VIC: 12:00pm - 1:30pm
WA: 10:00am - 12:30pm
Please note: This is a live webinar and needs to be watched at the specified time above. If you are unable to watch the webinar live, it will be produced as podcast and can be purchased within the following month.
Rates per person
ESSA Member $30.00
Non-Member $50.00
ESSA Student Member $15.00
Student Non-Member $25.00
Access to Webinar
You will be provided information on how to access this webinar within your registration confirmation email.
NB: A confirmation of your attendance is required.
Target Audience
Any Accredited Exercise Scientists and/or Accredited Exercise Physiologists.
Title
Improving Physical Function in Older Adults Webinar
Speciality Classification
Provider Type
Education Provider
Price Details
ESSA Member $30.00