This post has expired! It was posted more than 90 days ago.
<- Back
Indigenous Wellbeing Conference (Virtual Available)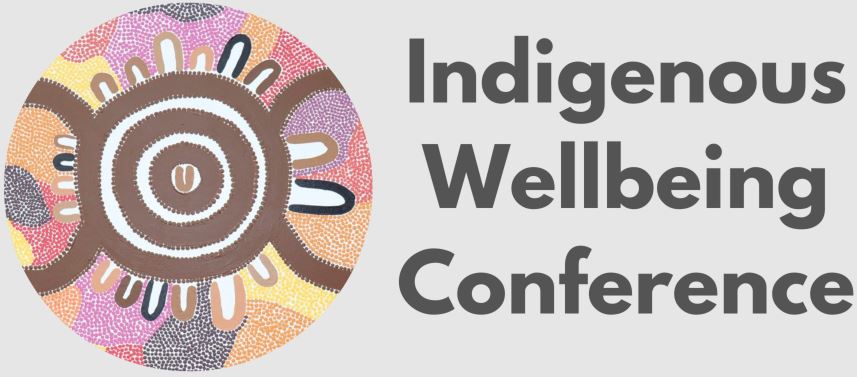 Speciality Classification
Allied Health
Location
Larrakia Country, NT
Venue
Darwin Convention Centre, Larrakia Country, NT
Provider
Australian and New Zealand Mental Health Association

Miledma Batji-wa, Kia Ora, Talofa Lava.
We welcome all our First Nation's people and pay respects to them and their elders past, present and emerging.
As this conference is being held on local Larrakia land for 2023, we have honoured their language where we can, throughout this website and look forward to highlighting some of their culture throughout the program. We are grateful for their hospitality and look forward to welcoming you and your cultural background so we can collectively celebrate First Nation's social and emotional wellbeing.
The conference gives space for and respect to the stories of our past and present. We aim to share our collective wisdom to move forward positively and improve health outcomes for all First Nations Australian, Māori and Pasifika people.

Now in its third year, the Indigenous Wellbeing Conference:
Celebrates Indigenous community, culture and identity to help advance social and emotional wellbeing for all First Nations Australian, Māori and Pasifika people.
Highlights the importance of connection to country, culture, spirituality and ancestry and the roles they play in wellbeing for all First Nations Australian, Māori and Pasifika people.
Brings together Indigenous and non-Indigenous peoples to conceptualise and strategise solutions to the most important wellbeing needs of all First Nations Australian, Māori and Pasifika people.

What will I learn at the Indigenous Wellbeing Conference?
Social Connectedness and sense of belonging
Connection to land, culture, spirituality, ancestry
Funding & Resources for community organisations
Hearing our voices, from the youth to the elders.

Who will attend the Indigenous Wellbeing Conference with me?
The delegates for the Indigenous Wellbeing Conference are varied across community, government, mental and allied health as well as business. Typically, we see:
Traditional Healers, Elders, Community Leaders within the First Nations Australian, Māori and Pasifika communities.
CEO, Managing Directors and Managers of any First Nations Australian, Māori and Pasifika organisation.
Professors, Associate Professors, Lecturers, PhD Students from Universities around the world with a particular focus on First Nations Australian, Māori and Pasifika studies.
Psychologists, GPs, Social Workers, Speech Pathology, Occupational Therapists, Physiotherapists, Nutritionists, Allied Health Manager, Mental Health Nurses working within First Nations Australian, Māori and Pasifika communities.
Directors and Consultants of Private Counselling/ Psychiatrist/ Psychologist Practice.
Mental health workers from federally funded government agencies - e.g. Housing, Social Services, Employment Services, Educational Services, NIAA, Corrective Services.
Team Lead, Program Manager, Project Lead of any Australian Peak or State Mental Health agency, NZ Mental Health agency or Human Rights Commissions.
Team Lead, Program Manager, Project Lead of Hospital and Health Services and PHNs.
Team Lead, Program Manager, Project Lead of Land Councils.
Principal, teachers or counsellors working with First Nations Australian, Māori and Pasifika students

Is this event for me?
Yes! The Indigenous Wellbeing Conference is for you, if you're looking for:
A space for safe, open and connected conversation around the health and wellbeing for all First Nations Australian, Māori and Pasifika.
Application based presentations to leave you with practical tools to create immediate and positive changes.
Networking with like-minded multi-sector professionals who are both Indigenous and non-indigenous to discover best practice solutions.
Inspiration from current research, top professionals and community leaders in Indigenous wellbeing.
A platform to share your own stories, research, programs and case studies with your community.
A space to collaborate with and support likeminded individuals to deliver better outcomes for all First Nations Australian, Māori and Pasifika.
Time away from your every-day to think bigger, creatively and strategically.

Partnering with Indigenous Wellbeing Conference
Partner with IWC23 and connect with 400+ First Nations Australian, Māori and Pasifika community leaders – present and emerging. Be a part of the ground-breaking Indigenous Wellbeing Conference in Australia and New Zealand.
Introduce 400+ delegates to the programs, services and initiatives which can help enhance the wellbeing of all First Nations Australian, Māori and Pasifika. Our team can assist in creating custom partnership packages designed for your specific goals, so reach out today.
Instructors / Speakers
Catherine Liddle,
Chief Executive Officer, SNAICC – National Voice for our Children
An Arrernte/Luritja woman from Central Australia, Catherine has a strong background in senior management positions with First Nations organisations. Catherine has also held senior roles within the Northern Territory Education Department, the ABC, and NITV/SBS.
A journalist by trade, Catherine's motivation has always been to drive change that leads to positive outcomes and options for First Nations people. Over the past 10 years she has led multidisciplinary teams, overseen workplace transformations, and advocated for policy reform.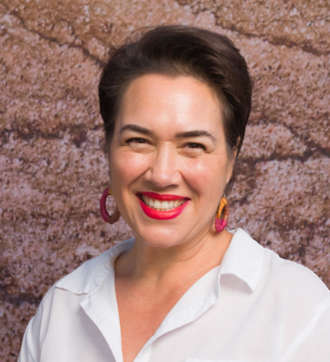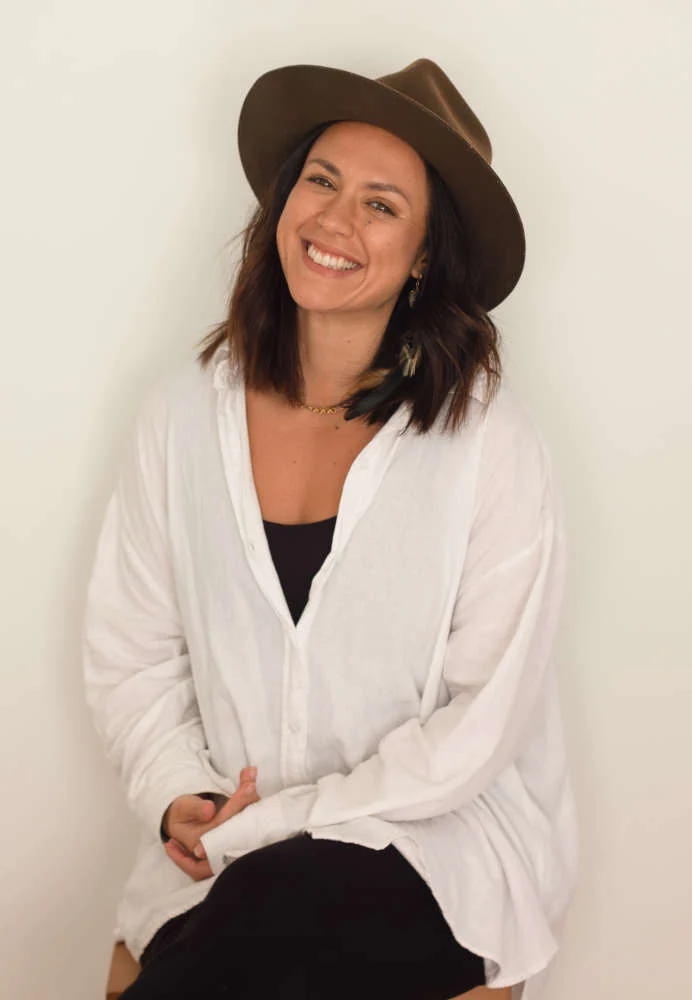 Ariana Grant,
Ngati Pikiao, Te Arawa, Nga Puhi
Ariana has been in the wellness industry for 11 years in both Aotearoa and Australia. She is a mindset and soul activation coach dedicated to guiding our people on a transformative journey home. Having experienced pain, grief, and trauma, she understands the longing for an authentic life and the need for connection to mana, mauri, whakapapa and whenua. Many of us believe that our struggles will always define us, and often we have limited access to the necessary support to heal and be culturally understood.
Ariana felt and experienced this too, until she reached a turning point. Through Self-connection and the practical application of diverse tools she has gathered over the years, she activated her Mauri & Mana within her. Now, she is here to share this knowledge and be a voice that speaks to your soul and empowers you to do the same.
Lea S Denny,
CEO & Founder of HIR Wellness Institute
Lea S. Denny is a wife, a mother of two, and a community member. She is of Hawaiian & Filipino descent, Hungarian-Jewish, and English ancestry, and her husband and children are Oneida and Ojibwe. She is a National Board Certified Counselor; community researcher on historical trauma healing; and currently serves on a CDC Indigenous research project on healing Adverse Childhood Experiences, the opioid epidemic, and healthy homes. Denny is intentionally shifting the paradigm around decolonizing mental health through what she calls Community Activated Medicine Framework™, Mental Health Without Borders Approach™, trauma informed policies, and her organizational care models. She has co-raised over 5 million in funding to serve Indigenous and underserved survivors of violence.
Denny is the President, CEO, and Clinical Director of the HIR Wellness Institute. Denny is dedicated to impacting workforce development through building a healing informed organization that focuses on training the next generation of helping providers. She serves on several local and national councils or committees, including: Committee Member of the Wisconsin State Task Force on Missing and Murdered Indigenous Women (MMIW), serving on the Data Subcommittee; honorary faculty member for the University of California Davis; Member of the 'Ohana Center of Excellence Steering Committee, and Committee Member of the Violence Against Women's Act STOP Implementation Planning Workgroup. She is publishing her research on historical intergenerational trauma in Indigenous communities and continuously provides consultation to tribal and community leaders on Indigenous decolonial mental health research projects and transgenerational trauma workgroups. Leaders and experts in the field of mental health have continued to quote and cite Denny's work, including notably Stockbridge Munsee Band of Mohican Indians President in the 2022 Wisconsin State of the Tribes address, and the Nuerosequential Model of Therapeutics curriculum. Denny is an international speaker and has spoken at the 5th Annual Pathways to Resiliency conference in Cape Town South Africa; the 2nd and 3rd International Nuerosequential Model Symposium in Banff Canada, and speaks with many groups from the Department of State International Visitor Leadership Program. Denny is leading health justice on every level and redesigning what mental health service delivery means.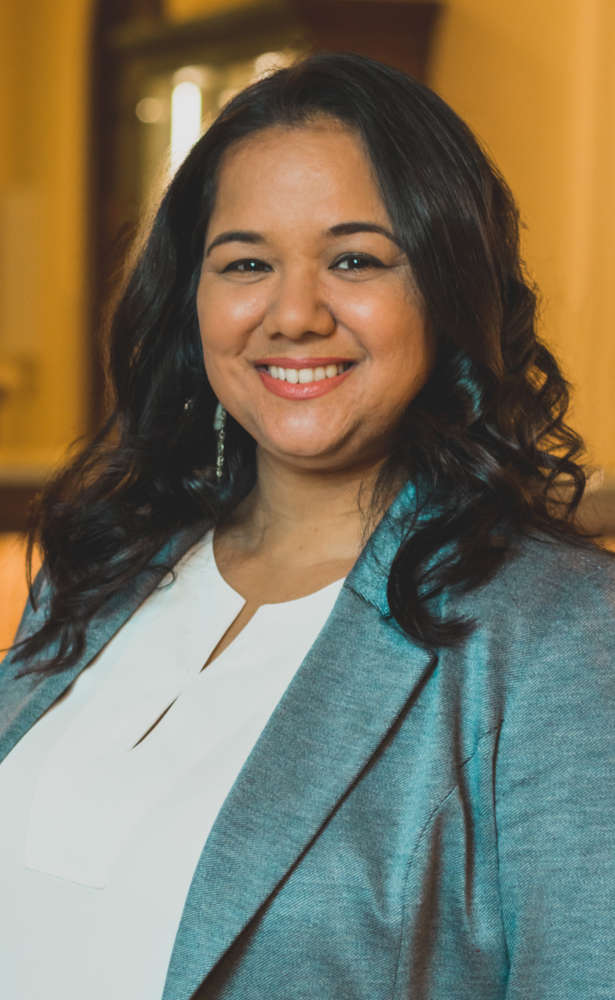 Title
Indigenous Wellbeing Conference (Virtual Available)
Speciality Classification
Interest Areas / Topics Covered
Indigenous health
Provider Type
Associations
Price Details
Virtual, In-Person Group (3 pax) &Early Bird Pricing (Ends 22/09/2023) Available, Get 10% Discount: use code "HEALTHCARELINK"
Location
Larrakia Country, NT
Venue
Darwin Convention Centre, Larrakia Country, NT