This post has expired! It was posted more than 90 days ago.
<- Back
This course is part of HealthcareLink Learning Portal.
Infection Prevention and Control course: Standard Precautions for Medical Doctors
Speciality Classification
Medical Doctors
Time / Duration
70 minutes
Subject matter expert
Sue Atkins, Victorian Department of Health and Human Services Regional Infection Control Advisor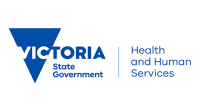 Endorsed By
The Australian Healthcare and Hospitals Association (AHHA)

Infection Prevention and Control: Standard Precautions is targeted at healthcare workers in clinical or acute care. The goal of this training is to reduce the incidence of infection in the clinical workplace. This online course forms part of infection prevention professional development.
This course is primarily focused on healthcare associated infections (HAIs). These are infections that are acquired in healthcare settings or that occur as a result of care or treatment. HAIs are the most common complication affecting hospital patients. They are also common in other healthcare settings, such as GP clinics, dental clinics and long-term care facilities - for example residential aged care facilities.
This course has been developed to give the learner an understanding of how to apply standard precautions in your workplace, as well as the role they play in reducing the risk of infection.
Infection Prevention and Control Suite of 3 Courses
Infection Prevention and Control: Standard Precautions is the one of three online course in Kineo's Infection Prevention and Control Suite of courses. The other course titles in this suite are:
Infection Prevention and Control - The Basics
Infection Prevention and Control - Transmission Based Precautions
Another course commonly assigned to learners in addition to this suite is Hand Hygiene for Healthcare Workers.
Target Audience
This course may be suitable for all healthcare workers. It is specifically designed for clinical staff.
Learning Outcomes
This course provides training in the following areas.
Standard precautions used in healthcare environments to prevent and control infection
How to maintain effective hand hygiene
The need for respiratory hygiene and cough etiquette
The importance of maintaining a clean environment
How to use personal protective equipment (PPE) safely
The importance of reprocessing reusable instruments and equipment, and
Asepsis and aseptic technique.
Course features
Infection Prevention and Control - Standard Precautions is a focused online training course featuring the following.
70 minutes course duration
Interactive activities
Video content
Look and feel specific to a healthcare environment
Accessibility functionality for WCAG AA compliance
Full course voiceover
Assessments at the end of each section
Certificate of completion
Adaptics - Kineo's pre-assessment technology
This course is created in collaboration with a recognised subject matter expert and infection control professional.
Successful completion of this course may count towards CPD points.
Endorsement
Endorsed by the Australian Healthcare and Hospitals Association (AHHA).
The AHHA endorses this course as meeting AHHA's standards for educational quality and usability with the content having been developed by an appropriately credentialed subject matter expert.
Inclusions
Certificate of completion
Title
Infection Prevention and Control course: Standard Precautions for Medical Doctors
Speciality Classification
Interest Areas / Topics Covered
Critical care ( ICU Cardiothoracic | High Dependency | Surgery ), Health Policy, Infectious disease, Preventive healthcare | medicine, Wound care
Provider Type
Education Provider
Time / Duration
70 minutes
Access Duration (in months)
12