<- Back
Introduction to Sexual & Reproductive Health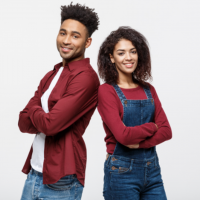 Speciality Classification
Nurses
Time / Duration
~ 22 hours (self-paced)
This online course aims to provide basic knowledge about aspects of sexual and reproductive health.
Course overview
This online course is designed to provide an overview of all areas of sexual and reproductive health. This foundation will enable you to progress on to other learning.
The course consists of 10 modules and each module is divided into separate units. Within the units are readings and links to articles that should be completed as you progress through each unit. There are short quizzes and activities to check your knowledge and understanding within each module.
Course Outcomes:
This online course aims to enable participants to develop knowledge and understanding of sexual and reproductive health issues in a variety of contexts and provide an opportunity to identify options for sexual and reproductive health promotion.
Upon completion of the course, participants will be able to:
Critically reflect upon personal attitudes and values towards sexual health
Discuss the issues and processes of sexual and reproductive development and disease processes through the lifespan
Examine issues, attitudes and choices that impact upon sexual expression and behaviour, and promotion of sexual and reproductive health
Identify factors that influence reproductive and contraceptive choices
Describe the main health issues affecting male and female sexual and reproductive health
Entry Requirements / Prerequisites
Eligibility:
Medical or nursing qualifications are advantageous but not necessary.
Modules / Topics
Module 1: Reproductive anatomy and physiology
Short introduction, provided free of charge with each package
Module 2: Sexually Transmissible Infections 1
3-4 hours duration
Safer sex practices and the role of the health professional
Viral infections
Module 3: Sexually Transmissible Infections 2
3-4 hours duration
Bacterial infections
Parasites
Populations and situations
Module 4: Contraception 1
3-4 hours duration
Barrier methods
Fertility awareness based methods
Sterilisation
Module 5: Contraception 2
3-4 hours duration
Pills and rings
LARC
Emergency contraception
Module 6: Fertility and pregnancy
2-3 hours duration
Fertility and infertility
Becoming pregnant and continuing a pregnancy
Unintended pregnancy
Module 7: Female reproductive health issues
2-3 hours duration
Lower urinary tract and pelvic floor dysfunction
Polycystic ovarian syndrome
Cervical screening
Breast screening and breast cancer
Female sexual dysfunction
Menopause
Ageing and lifestyle
Module 8: Understanding vulval and vaginal health
2-3 hours duration
The vulva and vagina
Common conditions (non-STI-related)
Female genital mutilation
Module 9: Male reproductive health
2-3 hours duration
Hormones in men
Prostate and urinary concerns
Penis problems
Sexual difficulties
Testicular concerns
Module 10: Sexual violence
2-3 hours duration
Definitions
Social and economic costs
Risk factors
The role of the health professional
Title
Introduction to Sexual & Reproductive Health
Speciality Classification
Interest Areas / Topics Covered
Reproductive health, Sexual health
Provider Type
Education Provider
Time / Duration
~ 22 hours (self-paced)
Price Details
$500.00 incl. GST