<- Back
IV Cannulation Workshop - CPD Accredited Workshop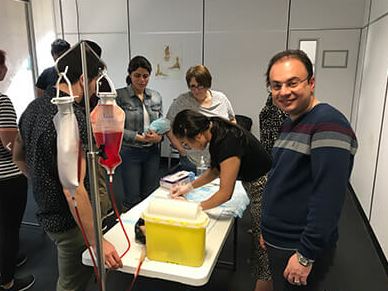 Speciality Classification
Medical Doctors
Location
Melbourne VIC 3004
Time / Duration
1 Day around 5 hours
Provider
Alan Roberts International Medical Graduates Support & Advisory Services (ARIMGSAS)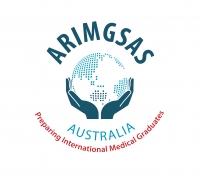 Intravenous Cannulation or IV Cannulation is vital for the collection of the blood to do the investigations and to administer the fluids & medications. It is routinely used by doctors in general practice and hospitals making it one of the vital skills.
IV Cannulation workshop is conducted as a 1-day programme that particularly focuses on the learning needs of the doctors working in general practice and hospitals.

This activity has been approved by the RACGP for 5.5 hours of CPD activity in the 2023-25
Triennium
5.5 CPD Activity hours
Activity ID: 407096
1 DAY
AROUND 5 HOURS
Intravenous access is crucial in the management of the majority of the patients presenting in general practice as well as in the hospital. Nurses are also welcome to attend this workshop.
Starting from 10:00 AM till 3:00 PM Melbourne Time.
• The certificate will be given at the end of the workshop
• There are no prerequisites needed for the workshop.
Title
IV Cannulation Workshop - CPD Accredited Workshop
Speciality Classification
Provider Type
Education Provider
Time / Duration
1 Day around 5 hours
CPD Points
5.5 CPD Activity hours
Location
Melbourne VIC 3004
Venue
ARIMGSAS 5th Floor / 3 Bowen Crescent, Melbourne 3004 VIC
Similar Listings
Posted By Aspen Medical
Posted Date: 2023-09-18
Location:13-15 Bowen Bridge Road, BOWEN HILL QLD
Advanced Life Support - Level 1 (ALS1) Approved by the Australian Resuscitation Council (ARC) and...