<- Back
Life after sepsis - understanding the post-sepsis syndrome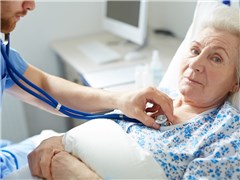 Speciality Classification
Nurses and Midwives
Provider
Nursing CPD Institute (NCI)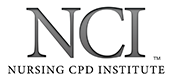 Course Content
This article gives a rare insight into the consumer perspective of the care provided after survival from sepsis. The results of a survey conducted on 1731 participants in 41 countries; of whom 47.8% had sepsis within 12 months prior to their interview with the surveyors.
This cohort of patients reported a range of physiologic, physical, and psychological long-term effects of sepsis. You are strongly encouraged to engage in reading this article as it will give you valuable insight into the patient experience.
Learning Outcomes
In this session you will:
Understand the post-sepsis syndrome
Explore the patient experience in the hospital when presenting with the post-sepsis syndrome
Review the quality of life post sepsis
Consider the healthcare system improvements which could improve the way we treat patients presenting with this syndrome
Presenter Lilliana Levada, Nurse Education Consultant
Lilliana Levada is an experienced clinician with over 35 years of clinical experience in perioperative nursing (instrument, circulatory, anaesthetic, PACU, educator, consultant and manager nursing roles), intensive care nursing, patient flow management, after-hours hospital management and patient safety management.
Lilliana is passionate about nursing research and patient safety and uses this to translate science into practice. In the past, this has led her to become a lead reviewer for ACORN Standards and engage in providing consultancy for healthcare management.
She firmly believes that continuous improvements in nursing practice are paramount, and loves when nurses cause 'revolution' and evolution in healthcare practice.
She is also involved in medical missions donating her time and expertise to those causes.
Title
Life after sepsis - understanding the post-sepsis syndrome
Speciality Classification
Provider Type
Education Provider
Price Details
COST Depends on Membership level
COST Depends on Membership level