This post has expired! It was posted more than 90 days ago.
<- Back
LM23 Better Health For All 2023
Speciality Classification
Medical Doctors
Location
Melbourne VIC 3000
Venue
Pullman Albert Park
Provider
Australasian Society of Lifestyle Medicine Limited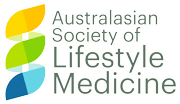 Presented by the Australasian Society of Lifestyle Medicine, LM23 BETTER HEALTH FOR ALL is a 2-day international conference offering high-level training for health professionals in the application of Lifestyle Medicine.
Lifestyle Medicine addresses the root causes of disease with evidence-based lifestyle behaviours including exercise, diet, sleep, social connectivity and stress management. Compared to most other medicines, it is relatively inexpensive, widely accessible, safe, and free of all but good side effects. As such, it is well placed to improve health outcomes among marginalised and disadvantaged communities.
If you are a clinician, allied health practitioner or health professional wanting to learn about the latest evidence for Lifestyle Medicine in chronic disease treatment, and how to implement it in practice, join us at LM23! With an emphasis on practical learning, panel discussions, and providing real-world skills, we will discover the ways in which Lifestyle Medicine can be used to advance healthcare and health equity among disadvantaged and underserved communities.
PROGRAM OVERVIEW
Friday 8 September
Full day of practical CPD training (workshops, experiential sessions and keynote presentations)
ASLM Annual General Meeting
Fully-catered evening cocktail function in high-end Melbourne CBD location with guest keynote speaker
Saturday 9 September
Annual Lifestyle Medicine 5km fun run
Full day of practical CPD training (workshops, experiential sessions and keynote presentations)
Cocktail hour with high-profile discussion panel
*OPTIONAL* Interest-group break out dinners – spend the evening with your like-minded peers in and around Melbourne's CBD!
Title
LM23 Better Health For All 2023
Speciality Classification
Location
Melbourne VIC 3000
Venue
Pullman Albert Park