<- Back
Making Exercise Count for Musculoskeletal Pain Workshop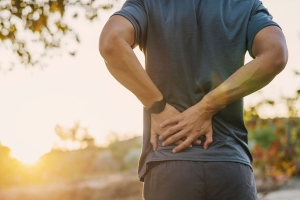 Speciality Classification
Allied Health
Location
Brisbane City QLD 4000
Provider
Exercise & Sports Science Australia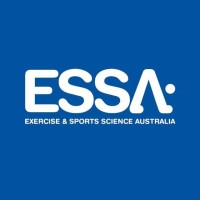 MSK conditions are the biggest cause of disability internationally and impose substantial burdens on society and individuals. In Australia, upwards of 29% of the population experience an musculoskeletal condition. Exercise is a primary treatment modality for many musculoskeletal conditions and consistently recommended in clinical practice guidelines. For many AEPs, the treatment of musculoskeletal pain is a substantial component of their daily clinical practice.
This program aims to improve AEPs theoretical knowledge and clinical skills regards planning and implementing evidence-based, best practice care exercise interventions for chronic musculoskeletal pain. This includes:
delivering patient centred care through the provision of individualised exercise interventions based on patient context and preference;
planning and implementing a detailed initial assessment (screening physical assessment, etc) as the basis for sound clinical decision making regards the treatment approach and the exercise intervention delivery best suited to each patient;
communicating effectively with patients including education about physical activity, pain and injury best suited to each patient's narrative;
ensuring that exercise interventions adhere to clinical practice guidelines;
optimising exercise prescription and exercise delivery to promote participation, motivation and increase the likelihood of sustainable treatment outcomes;
the use of subjective and objective outcome measures to evaluate and report patient progress; and
identifying and replacing unhelpful passive treatment modalities (escalating medication, excessive rest, hands on treatment) with active modalities (mind- body modalities, pacing, self-reflection/talk).
The program is concerned with the practical application of theoretical knowledge to clinical practice and will involve short presentations of key concepts by the convenor interspersed with practical application through individual and team-based learning activities. The intention is to provide collaborative and interactive learning opportunities through the collective input from all participants and the convenor.
Presented by A/Prof John Booth, AEP, MExSc, PhD, ESSAF
Associate Professor John Booth is a clinician and academic in the Faculty of Medicine, UNSW. He has been an AEP for 20 years practicing in musculoskeletal rehabilitation, with a special interest in chronic pain. John was the founder and principal of an interdisciplinary practice from 2000 - 2019. He has extensive experience as a clinical educator concerning exercise and musculoskeletal pain. This includes conference presentations, webinars, and workshops for AEPs and other health professions. John regularly presents at community outreach events concerning exercise for chronic pain. He has demonstrated a strong commitment to mentoring clinicians, including a mentoring role for the Pain Revolution.
In 2010 John was recruited to UNSW based on leadership in his profession as a clinician and clinical educator. At UNSW he has led the development of musculoskeletal and workplace rehabilitation curriculum that equips UNSW students with the real-life skills needed in professional practice. He has also been integral to the development of the UNSW Medicine Lifestyle Clinic's pain rehabilitation services. John's expertise with teaching has been acknowledged through two university teaching awards. His research is concerned with understanding how exercise modulates pain and clinician practices regarding the delivery of exercise interventions for musculoskeletal pain. In 2020 he was awarded ESSA fellow membership for contributions to the exercise physiology profession.
Schedule
Brisbane, QLD
Saturday, 31 July 2021
9:00am – 4:30pm
Rates per person
Earlybird If registered and paid on or before 30 June 2021
ESSA Member $220.00
Non-Member. $345.00
ESSA Student Member $95.00
Student Non-Member $130.00
Standard If registered and paid on or after 1 July 2021
ESSA Member $240.00
Non-Member. $365.00
ESSA Student Member $115.00
Student Non-Member $150.00
Please see terms & conditions for registration type definitions.
Inclusions
Full day professional development
Arrival tea & coffee, morning tea, lunch and afternoon tea
Workbook in a softcopy format
Certificate of attendance, gaining you valuable ESSA CPD points
Networking with the presenter and your peers
Target Audience
Any Accredited Exercise Physiologist
Title
Making Exercise Count for Musculoskeletal Pain Workshop
Speciality Classification
Provider Type
Education Provider
Price Details
ESSA Member standard fee
Location
Brisbane City QLD 4000