This post has expired! It was posted more than 90 days ago.
<- Back
This course is part of HealthcareLink Learning Portal.
Speciality Classification
Management and Administration
Time / Duration
60 minutes
Subject matter expert
Greencap


Endorsed By
The NSCA Foundation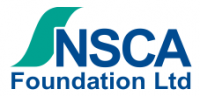 This manual handling training course provides risk management training for performing manual tasks, specific to the legislative environment in Victoria. Manual Handling Victoria is designed to teach safe manual handling techniques to reduce the risk of injuries. This online course covers risk factors associated with various hazardous manual tasks based on physical risk and an organisation's health and safety responsibilities. This course is ideal training alongside an organisation's work processes and code of practice.
Hazardous Manual Handling
Victorian health and safety legislation considers a hazardous manual task as any manual handling task that involves any or a combination of the following.
Repetitive or sustained force.
High or sudden force.
Repetitive movement.
Sustained awkward posture.
Exposure to sustained vibration.
Manual handling of live persons or animals.
Manual handling of unstable or unbalanced loads, or loads that are difficult to grasp or hold.
The course begins with training the learner on how force can damage the body. This online training program includes practical lifting guidance to reduce the risk of injuries through safe lifting instruction. This includes the following.
Warming up and stretching.
How to lift and move/carry.
How to lower a load.
Pushing and pulling.
Understanding how to carry out manual tasks in a safe manner can help reduce the costs related to workplace injuries. Controlling for and minimising the risk of injury from hazardous manual tasks is therefore vital. Employers and workers have legal responsibilities regarding manual tasks. It is your duty to make sure you're familiar with legislation that applies to you.
Risk and Legislation
This manual handling course is specific to the relevant legislation for work environments in Victoria. This course outlines the responsibilities of workers and employers, and encourages them to consult to reduce risks. It does this without a dive deep into legislation.
The course also summarises the hierarchy of controls as a tool to eliminate and control risk.
Target Audience
This manual tasks training course is specific to Victorian workplaces. It is designed for any worker who performs manual tasks, including those who perform hazardous manual tasks, such as lifting heavy objects. Manual tasks covered in the training include working with bulky loads, dangerous loads, vibrations, repetitive tasks, lifting people and handling animals.
For a non-Victorian version of this course, go to Manual Tasks for Workers.
For Aged Care-specific training, go to Manual Tasks in Aged Care.
Learning Outcomes
This course provides learners with behaviourally-focused training and outline of risk factors related to manual tasks.
Activities considered hazardous manual tasks and the associated risk factors.
How to assess manual tasks.
Risk management strategies.
Techniques for performing manual tasks safely.
The course encourages the use of mechanical aids, based on the hierarchy of hazard controls.
This course has been developed in collaboration with a recognised subject matter expert.
Course Features
60 minutes course duration Interactive activities Accessibility. WCAG AA compliance with customisable features. Full course voiceover Assessments at the end of each section Certificate upon successful completion Adaptics - Kineo's pre-assessment technology This course has been created in collaboration with a recognised subject matter expert.
Endorsement
Endorsed by the NSCA Foundation.
The NSCA Foundation endorses this course as meeting its standards for educational quality and usability with the content having been developed by an appropriately credentialed subject matter expert.
Inclusions
Certificate of completion
Title
Manual Handling Victoria
Speciality Classification
Provider Type
Education Provider
Time / Duration
60 minutes
Access Duration (in months)
12