<- Back
Speciality Classification
Radiology
Location
Sydney University NSW 2006
Duration
3 years part time for domestic and international students
Provider
the University of Sydney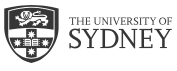 Overview
In response to COVID-19, the University of Sydney has reviewed the availability of courses to be delivered remotely for students commencing their studies in Semester 1, 2021.
This course will be available to study remotely for students commencing in Semester 1, 2021. Please note that some units of study that are not essential to completing the degree may not be available to be studied remotely.
Note: The University intends to offer as many units of study as possible in a remote as well as face-to-face learning method of delivery in Semester 1, 2021 and subject to ongoing border closures and public health orders impacting attendance on campus, in Semester 2, 2021. However, some units of study and courses require students to study in-person at the relevant University of Sydney campus/es and host locations for placements and will not be available remotely.
About this course
The Master of Medical Imaging Science provides a flexible and technologically sophisticated online program that enables medical imaging professionals to become leaders in a specialised field.
Why study this course?
The rapid evolution of medical imaging technology calls for expert practitioners to implement optimised imaging techniques and improve patient outcomes.
The University of Sydney program provides practitioners with an opportunity for advancement in their chosen field, extending previous knowledge and professional experience in a specific area of interest.
Tailored to meet the needs of busy professionals, flexible online delivery allows you to study at your own pace from anywhere in the world through state-of-the-art distance education.
Students will learn from leading expert and can choose from a range of specialisations including:
computed tomography
magnetic resonance imaging
hybrid imaging
breast imaging
research.
Who should study this course?
This degree is ideal for graduates of diagnostic radiography programs or medical imaging professionals who wish to specialise or gain advanced knowledge and skills.
Course details
Faculty/University School: Faculty of Medicine and Health
Credit points required: 72
Course abbreviation: MMIS
USyd code: MAMDIMGS1000
UAC code: N/A
Study mode: Distance
Study type: PGCW
Location: Distance/off campus
Duration full time: Only available part-time
Duration part time: 3 years part time for domestic and international students
What you'll study
Throughout this three year part-time degree, you will cover 72 credit points of study, including core units which develop an understanding of current concepts in medical imaging, medical image optimisation, and medical image perception.
You will also pursue elective units across the medical imaging sciences or specialise in either one or two areas such as:
computed tomography
magnetic resonance imaging
hybrid imaging
breast imaging
research.
Title
Master of Medical Imaging Science
Speciality Classification
Duration
3 years part time for domestic and international students
CPD Points
Credit points required: 72
Price Details
Tuition Fee for Domestic Students (Year 1): $29,000 (indicative only)
Location
Sydney University NSW 2006
Tuition Fee for Domestic Students (Year 1): $29,000 (indicative only)
Similar Listings
Posted By The University of Sydney
Posted Date: 2021-05-12
Location:Sydney University NSW 2006
Learn how to work with a range of innovative imaging technologies including small and large units