<- Back
Speciality Classification
Medical Doctors
Location
Sydney University NSW 2006
Duration
3 - 6 years part time / Full-time not available
Provider
the University of Sydney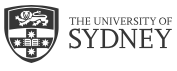 Overview
In response to COVID-19, the University of Sydney has reviewed the availability of courses to be delivered remotely for students commencing their studies in Semester 1, 2021.
This course will be available to study remotely for students commencing in Semester 1, 2021. Please note that some units of study that are not essential to completing the degree may not be available to be studied remotely.
Note: The University intends to offer as many units of study as possible in a remote as well as face-to-face learning method of delivery in Semester 1, 2021 and subject to ongoing border closures and public health orders impacting attendance on campus, in Semester 2, 2021. However, some units of study and courses require students to study in-person at the relevant University of Sydney campus/es and host locations for placements and will not be available remotely.
About this course
Sleep medicine has evolved into a new specialty with relevance across a number of fields, including respiratory medicine, cardiology, neurology, surgery, dentistry, paediatrics, psychology, psychiatry, and nursing, with wider implications for health sciences and public health.
The advanced master program in sleep medicine aims to provide comprehensive information on the theory and practice of sleep medicine through distance education; the courses provide training in clinical, theoretical and research techniques in sleep medicine and help to establish criteria for best practice in the field.
The course is suitable for those already working in the area of sleep medicine, or for those wishing to undertake a career change. The courses provide a firm basis for vocational training in this discipline.
Why study sleep medicine with us?
Our postgraduate programs are taught by clinicians, academics and researchers who have had a major impact on the advancement of research and treatment of sleep disorders, and
Our courses provide an excellent understanding of the theoretical and practical aspects of sleep medicine and offer a firm basis for those who wish to work in the field.
Who should study this course?
This course is for domestic and international graduates with a medical degree who are pursuing a career in sleep medicine.
Course details
Faculty/University School: Faculty of Medicine and Health
Credit points required: 60
Course abbreviation: MMed(Adv)(SleepMedicine)
USyd code: MAMEDADV1SLM
UAC code: N/A
Study mode: Online
Study type: PGCW
Location: Camperdown/Darlington
Duration full time: Full-time not available
Duration part time: 3 - 6 years part time
Availability for international students: Not available to student visa holders. Available by online mode to eligible international students.
Course options
The sleep medicine is available through two pathways - the Master of Medicine (for medical graduates), and the Master of Science in Medicine (for non-medical graduates). The programs are embedded, allowing you to step from one to the next at your own pace.
Title
Master of Medicine (Advanced) (Sleep Medicine)
Speciality Classification
Duration
3 - 6 years part time / Full-time not available
CPD Points
Credit points required: 60
Price Details
Tuition Fee for Domestic Students (Year 1): $31,500 (indicative only)
Location
Sydney University NSW 2006
Tuition Fee for Domestic Students (Year 1): $31,500 (indicative only)