This post has expired! It was posted more than 90 days ago.
<- Back
MedInfo 2023 – the 19th world congress on medical and health

Speciality Classification
Medical Doctors
Location
14 Darling Dr, Sydney NSW 2000
Provider
Australasian Institute of Digital Health

MedInfo 2023 – the 19th world congress on medical and health – is proudly presented by the Australasian Institute of Digital Health (AIDH) on behalf of the International Medical Informatics Association (IMIA).
The conference will be held 8 – 12 July 2023 at the International Convention Centre (ICC) in Sydney, Australia, proudly supported by the NSW Government and Business Events Sydney.
This prestigious international event brings together thousands of digital health leaders and practitioners at the forefront of healthcare and is considered a landmark event on the global calendar.
MedInfo 2023 will attract 3000+ Australian and international delegates, 600+ speakers, 150+ exhibitors and 30+ workshops and masterclasses.
Our event theme – THE FUTURE IS ACCESSIBLE – aims to inspire us to lead the conversation and implement actions where we collectively are building a health sector that is accessible, where data is not locked in silos and where both clinicians and consumers can work together in true partnership towards healthier lives, digitally enabled.
Bringing together an international and national audience, this is your opportunity to network, share, and highlight the latest achievements, advancements, research and innovation in digital health and health informatics.
We cannot wait to welcome you to the Land Down Under for #MedInfo23.
REASONS TO ATTEND
There are an array of reasons why attending Medinfo 2023 will benefit your professional development and career. Some key reasons for attending are:
World-renowned speakers: learn first-hand from digital health and informatic experts about the future of healthcare in a digital society. These experts from around the world will share their insights, knowledge, and experiences, providing valuable learning opportunities.
Variety of sessions and workshops: international policy forums, leadership and CXIO streams and workshops, and hands on technical and standards workshops
Wide range of presentation topics: MedInfo 2023 will cover a wide range of topics related to digital health, such as artificial intelligence, telemedicine, digital health innovations, and patient-centred care. This variety ensures that there is something for everyone, no matter their specific interests.
Topical discussions: Through panels and workshops, important discussions will be made on key issues such as: How has the world changed after the pandemic for healthcare professionals? What are the new issues around data use, cyber security and consumer driven care? And how are other nations moving ahead on challenges we see every day in Australia?
Networking opportunities: The conference provides an excellent opportunity to network with colleagues, researchers, and other experts in the field of digital health. These connections could lead to collaborations, partnerships, or even job opportunities.
Educational value: Attending MedInfo 2023 will provide you with access to the latest research and developments in digital health. This knowledge could be applied to your own work.
Exhibitors: The conference will host over 150 exhibitors showcasing their digital health innovations, products, and services. This provides you with the opportunity to see the latest technologies and developments in digital health.
Personal and professional development: MedInfo 2023 is an excellent opportunity to learn, grow, and develop as a professional.
CHIA CPD Points: Earn up to 6.5 CHIA Certified Professional Development points per day.
Modules / Topics
25+ Speaker presentations
7 Panels
4 Digital Health Executive Leadership masterclasses
4 Technical masterclasses
4 International Policy Forums
Nursing and Midwifery Digital Health Conference
IMIA Board Meeting
IMIA General Assembly
20+ Speaker presentations sessions
4 Panels
3 Executive Policy Forums
3 International Policy Forums
3 Technical masterclasses
2 Keynote presentations
IMIA François Grémy Award of Excellence
IAHSI plenary
Official conference opening
Welcome to conference by conference
Invite-only VIP dinner
26 Speaker presentations
6 Keynote presentations
2 Panels
Digital Health Studio interviews
Innovation Expo
Welcome reception
20+ Speaker presentations
6 Keynote presentations
4 Panels
2 Breakfasts
Digital Health Studio interviews
Innovation Expo
MedInfo 2023 Gala Dinner
10+ Speaker sessions
4 Keynote presentations
2 Breakfasts
1 Panel
Awards presentations
Innovation Expo
Conference close
MedInfo Gavel handover to Taiwan
Instructors / Speakers
Prof Alain Labrique,
Director for the Department of Digital Health and Innovation, World Health Organization (Switzerland)
INTERNATIONAL KEYNOTE

Dr Alain Labrique is the Director for the Department of Digital Health and Innovation at the World Health Organization. He is the founding director of the Johns Hopkins University Global mHealth Initiative and Editor-in-Chief for the Oxford Open Digital Health journal. An infectious disease and population epidemiologist, he served until September of 2022 as Professor and the inaugural Associate Chair for Research in Department of International Health at the Johns Hopkins University Bloomberg School of Public Health.
Alain has led research in maternal, neonatal, and infant health in resource limited settings and was recognized as one of the Top 11 mHealth Innovators in 2011. He served as a lead author on the 2012 Bellagio Declaration on mHealth Evidence. In 2018, he was awarded the Excellence in International Public Health Practice Award and a Distinguished Alumnus award from Johns Hopkins University.
Alain has authored over 150 publications in high-impact journals, as well as many book chapters and technical reports on Digital Health and Emerging Infectious Diseases. His frameworks for Digital Health remains among the most cited. Alain has served as a Technical Advisor to several international and global health agencies and Ministries of Health, was the Chair of the WHO Digital Health Guidelines Development Group and a member of the WHO Digital Health Roster of Experts.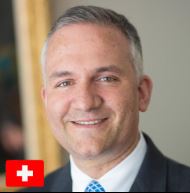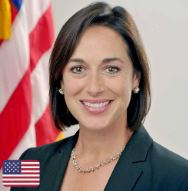 Dr Karen DeSalvo,
Chief Health Officer, Google (USA)
INTERNATIONAL KEYNOTE
Dr Karen DeSalvo is a physician executive working at the intersection of medicine, public health, and information technology whose career has focused on improving health and eliminating disparities. She leads a team of health professionals at Google who provide guidance for the development of inclusive research, products and services. She has been part of the Google COVID response team.
Before joining Google, Dr DeSalvo was National Coordinator for Health Information Technology and Assistant Secretary for Health (Acting) in the Obama Administration. During her time at the U.S. Department of Health and Human Services, Dr DeSalvo focused on creating a more consumer-oriented, transparent and value-based health system. Dr DeSalvo served as the New Orleans Health Commissioner following Hurricane Katrina. She was previously Vice Dean for Community Affairs and Health Policy at the Tulane School of Medicine where she was a practicing internal medicine physician, educator, researcher and leader. She serves on the Council of the National Academy of Medicine.
Dr David Feinberg,
Chairman, Oracle Health (USA)
INTERNATIONAL KEYNOTE
As Chairman of Oracle Health, David Feinberg, M.D., is committed to making healthcare moreaccessible, affordable and equitable. His work advances thought leadership and strategy related tounleashing the healing power of data through an open and connected healthcare ecosystem.
Previously, David served as president and CEO of Cerner, now Oracle Health, where he led teamsdelivering tools and technology to improve the patient and caregiver experience.
As a pediatric psychiatrist, David built his early career around helping children and families. Heserved as president and CEO of both UCLA Health and Geisinger Health prior to assuming leadership of Google Health in early 2019.
His work at UCLA provided David a clear view of how patient satisfaction translates to clinicalsuccess. His focus on the patient experience increased UCLA's patient satisfaction scores from the28th to the 99th percentile.
At Geisinger, David led a complex turnaround that made Geisinger one of the nation's most innovative healthcare providers, including a first-of-its kind clinical program that made DNA sequencing a routine part of patient care. David also guided Geisinger's transition to value-based care using Cerner's population health platform, HealtheIntent, integrated with a non-Cerner EMR. At Google, David leveraged Google's technology, talent and search capabilities to tackle healthcare's most important challenges. Under David's leadership, Google was at the forefront of using Artificial Intelligence and mobile platforms to improve healthcare and – in partnership with Ascension Health – produced Care Studio, a tool that organizes patient records for healthcare clinicians at the point of care.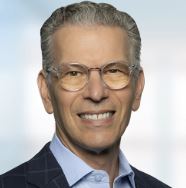 Title
MedInfo 2023 – the 19th world congress on medical and health
Speciality Classification
Provider Type
Education Provider
Price Details
Full 5-day pass (From $1500 AUD) Most Popular!
Location
14 Darling Dr, Sydney NSW 2000