This post has expired! It was posted more than 90 days ago.
<- Back
Mental Health Access & Quality in Emergency Departments (Online Available)
Speciality Classification
Medical Doctors
Location
Melbourne VIC 3000

Attending this summit earns 12 ACMHN CPE points. Attending either of this event's two workshops earns 2 ACMHN CPE points (to a total of 4 in addition to the conference CPE points)

Emergency department demand remains high and has escalated. In particular, mental health presentations to the Emergency Department (ED) continue to be the most complex and demanding for staff who are triaging, assessing and supporting them.

Without attention and review, the continued growth of mental health presentations to emergency departments will continue to place unsustainable pressure on under-resourced public hospitals to meet the needs of these patients.

EDs continue to be the front door for consumers to access mental health services. Yet, if demand continues at the current pace, the experience for those presenting with mental health concerns will continue to be challenging and disenchanting for all concerned.

This summit seeks to address these key challenges and showcase real-life examples of effective and innovative models of care to not only improve access but also quality of care outcomes.

Why attend
Improve patient outcomes and experience of care
Reduce ED demand and provide dedicated, compassionate & responsive care for Those who need it
Redesign a constrained emergency department environment to support acute mental health presentations and provide priority access
Understand how better to support homeless and youth presentations (and re-presentations)
Reduce restrictive practices and compulsory treatment
Divert patients in acute mental health crises away from emergency departments
Who will attend
Hospital & LHD representatives with job titles of:
Director of Emergency
Clinical Director
Director of Nursing
Emergency Physician/Consultant/ Staff Specialist
Emergency Psychiatry /Mental Health
Nurse Unit Manager
Clinical Nurse Consultant/Specialist
Patient Flow & Nurse Navigator
Mental Health Liaison
Clinical Lead
Nurse Practitioner


State Government health representatives with an interest in/responsibility for:
• Mental Health / Mental and addiction health / Patient safety

Primary Health Network representatives with an interest in/responsibility for:
• Commissioning/ Service Design/ Mental Health reform / mental Health
Key Benefits:
Redesign your model of care to support better access and streamline bed flow
Learn how to reconsider your constrained emergency department environment to better support complex acute mental health presentations
Integrate and enhance your frontline approach for mental health presentations
Leverage from others' experience working collaboratively with emergency services to reduce emergency demand
Increase emergency diversions through better community service interface and relationships
Reduce restrictive practices through trauma responsive care
Learn and apply appropriate therapeutic communication skills for ED deescalation
Modules / Topics
KEYNOTE: National mental health initiatives to improve mental health outcomes
KEYNOTE: Addressing the role of peer support & the need for diversion from ED for people in psychological distress
Instructors / Speakers
Mary O'Hagan,
Executive Director of Lived Experience, Department of Health Victoria VIC
Mary O'Hagan was a key initiator of the psychiatric survivor movement in New Zealand in the late 1980s and was the first chairperson of the World Network of Users and Survivors of Psychiatry between 1991 and 1995.
She has been an advisor to the United Nations and the World Health Organization. Mary was a full-time Mental Health Commissioner in New Zealand between 2000 and 2007. Mary established the international social enterprise PeerZone which provides peer support and resources for people with mental distress.
She has written an award-winning memoir called 'Madness Made Me' and was made a Member of the New Zealand Order of Merit in 2015.
Mary is currently Executive Director Lived Experience in the Mental Health and Wellbeing Division at the Department of Health in Victoria. All Mary's work has been driven by her quest for social justice for one of the most marginalised groups in our communities.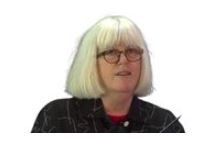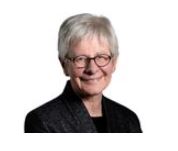 Dr. Ruth Vine,
Australia's first Deputy Chief Medical Officer &, Interim CEO at the National Mental Health Commission
Dr Ruth Vine is Australia's first Deputy Chief Medical Officer for Mental Health. Ruth provides policy advice on critical mental health issues impacting the Australian community due to the COVID-19 pandemic, and champions Commonwealth policy development and implementation activities to better integrate the Australian mental health system.
Ruth is a consultant psychiatrist and has more than 25 years' experience. Ruth has worked for the Victorian Department of Health and Human Services, and has held positions of Deputy Chief Psychiatrist, Chief Psychiatrist and Director of Mental Health. She has chaired the AHMAC National Mental Health Standing Committee, the National Mental Health Workforce Committee, and National Safety and Quality Committee.
Previously, Ruth was the Executive Director of NorthWestern Mental Health, a division of Melbourne Health from 2013 to 2019. NorthWestern Mental Health is the largest mental health service in Victoria, covering a population of approximately 1.4 million people across a number of growth corridors.
Ruth is a member of the Board of Forensicare, the Board of Mind, and the Medical Practitioners Board (Victoria).
Ruth holds a Bachelor of Medicine and a Doctor of Philosophy from Melbourne University, a Bachelor of Laws from La Trobe University, and is a Fellow of the Royal Australian and New Zealand College of Psychiatrists.
Title
Mental Health Access & Quality in Emergency Departments (Online Available)
Speciality Classification
Interest Areas / Topics Covered
Mental Health
Provider Type
Education Provider
Location
Melbourne VIC 3000