<- Back
Module 3 - Management of IBD and preventative health care
Speciality Classification
General Practice ( GP ) / Family Medicine
Location
Camberwell VIC 3124
Time / Duration
40 minutes
Provider
Crohn's & Colitis Australia (CCA)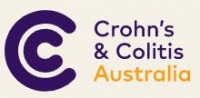 This is the third module in the series. In this module, you will learn about: Key components for monitoring, following up, and review of IBD patients. The importance of comprehensive preventative care for IBD patients, symptom management including the management of an acute flare, the importance of medication adherence, lifestyle modification, and behavioral change.
Modules / Topics
This approach requires effective monitoring and follow-up, an emphasis on preventative care, health education and coaching to strengthen patients' health literacy and self-management, medication adherence and appropriate management of acute flares.

This section outlines the importance of comprehensive and continuous care for IBD patients and the need for regular monitoring and follow-up.

It includes a checklist for conducting annual reviews of all your IBD patients.
Guidance for IBD patient review
Review each IBD patient in line with their management plan, or earlier if you suspect they are in remission, in line with Medicare requirements (discussed in Module 1).

In addition, check adherence to medication each time you see the patient and establish routine follow-up and review when their medication changes. Not adhering to medication starts early after patients are prescribed, new agents.
Immunisation and vaccination
It is recommended that all IBD patients receive vaccinations in line with the recommended schedules set out in the National Immunisation Program (NIP) schedule.

All doctors (GPs and specialists) should assess the patient's vaccination history and status:

• at first contact e.g. when the patient changes doctor
• at diagnosis
• on change of therapy.
Psychological screening and support
A history of psychological comorbidity has been shown to be a poor prognosis factor for IBD; episodes of depression and anxiety are significant predictors of acute flare.
These effects may result in poor adherence to therapy and associated health outcomes.

Health coaching will help the patient understand the transient nature of the condition and how to better self-manage.

Engaging with IBD-related consumer peak bodies (e.g. CCA – see additional resources) and regional or online peer support groups will help patients establish a supportive network of confidantes and peers.
IBD has been linked to a variety of intestinal and extraintestinal cancers. IBD patients are at higher risk of cancers either through chronic inflammation or through a modulating effect of immunosuppressive medication used to treat IBD. The strongest risk factor for developing IBD-related colorectal cancer is the duration of the disease i.e. cancer rarely occurs before seven years of colitis. Medications used to treat IBD may be linked to either an increased or decreased risk of cancer.
Bone mineral density screening
The prevalence of osteopenia and osteoporosis in patients with IBD is estimated between 17% and 41%. Both men and women with IBD are at risk of low bone mass and osteoporosis because of malabsorption, low body mass index (BMI), chronic inflammation, corticosteroid treatment, extensive small bowel disease or resection and smoking.
Other patient factors to consider include age, low physical activity, poor diet choices or self-imposed restricted diets.
Screening for anaemia and treatment of iron deficiency
Anaemia is a common complication among patients and is associated with reduced quality of life and increased morbidity, rates of hospitalisation and associated healthcare costs, and mortality.57 Chronic fatigue has been related to anaemia in IBD.58 Generally, iron deficiency has been related to chronic fatigue and symptoms of depression and poor surgical outcomes.

Active disease and iron deficiency are the most common causes of anaemia in IBD patients, resulting from intestinal bleeding or inhibition of iron absorption. This may warrant iron supplementation or blood transfusion.
Interestingly, smoking appears to protect against UC and smokers are less likely to require colectomy. It is unclear why smoking affects patients with CD and UC differently. However, the health benefits of quitting outweigh any protective effect of smoking for these patients (although noting that stopping smoking may induce an acute flare in UC patients). Patients must be monitored carefully to identify an acute flare early and prescribe the appropriate therapy.

Clinically, stopping smoking demonstrably benefits patients with CD. It reduces the risk of CD relapse by 65% when compared with patients who continue to smoke, similar to the result obtained with immunosuppressive therapy.
Patient review should include:
weight – measured at every patient visit

routine monitoring of albumin, B12 and folate levels

measurement of zinc, magnesium and selenium – for severely unwell patients with extensive small intestinal disease, longstanding diarrhea or restrictive dietary practices.
Some patients may benefit from B12 injections. Vitamin and mineral supplements are only needed if specified by an IBD dietitian.
Symptom management and medication adherence
As the first point of contact, GPs play a critical role in ensuring medication adherence, managing symptoms and modifying lifestyle and nutrition.

This warrants proactive management of all IBD patients (suspected and diagnosed).

As the disease is highly variable between patients, it is important to follow patients closely, with frequent review for newly diagnosed patients and those with flares. This allows both the GP and patient to better understand disease behaviour and severity.
Using treatment to target and associated patient-reported outcomes allows GPs to explore personal circumstances and challenges with IBD patients in their journey.
It is important to educate patients on the importance of medication and identify factors that may help or hinder an individual's adherence.
It may be triggered by an infection, non-adherence with medications, the onset of an EIM or stress.
If you are concerned or a clear plan has not been established to manage flares in the patient's shared care plan, liaise with the treating gastroenterologist.
Key learnings from Module 3
The close monitoring of IBD patients and proactive and planned preventative care is critical to positive health outcomes.
Title
Module 3 - Management of IBD and preventative health care
Speciality Classification
Interest Areas / Topics Covered
-- GENERAL MEDICAL--
Provider Type
Education Provider
Time / Duration
40 minutes
Location
Camberwell VIC 3124