<- Back
Module 4 - Multidisciplinary team-based care
Speciality Classification
General Practice ( GP ) / Family Medicine
Location
Camberwell VIC 3124
Provider
Crohn's & Colitis Australia (CCA)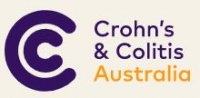 This module included: Evidence-informed care, identifying specialists and other Allied Health services involved in a patient-shared care plan. Identify tools that are useful in the long-term cycle of care and checklists. Outline coordinated care and the role of general practice.
Modules / Topics
Comprehensive primary health care
The GP and general practice team play a critical role in ensuring every IBD patient receives comprehensive and continuous care to optimise health outcomes, facilitate the best experience of care and reduce the burden of disease on IBD patients and society.

National health reform clearly emphasises the importance of high performing primary health care and the central role of general practice as the foundation of higher performing health systems.
Person-centred and multidisciplinary team-based care
Two common threads running through both Future-focused primary health care and the National Strategic Framework for Chronic Conditions2 are person-centred care and multidisciplinary team-based care.

This section describes the importance of both to IBD patients and asks you to consider how person-centred and multidisciplinary team-based care can be effectively achieved for your IBD patients.
Person-centred and team-based care
While patient-centred care has traditionally focused on health issues and clinically focused interactions with patients, person-centred care is broader and refers to the longitudinal nature of care.

Person-centred care recognises people are involved with services beyond health care and acknowledges the need to engage with staff who are also people. Person-centred care is a guiding philosophy of care and a system or model focused on the individual.
Multidisciplinary team-based care
While specialist care is essential for diagnosing and managing IBD, much of IBD care can be delivered in the primary health care setting, through GP leadership and with coordinated and continued collaboration between members of the multidisciplinary team. The healthcare neighbourhood provides a useful framework to map health and community-based services typically required by IBD patients and identify an individual's multidisciplinary team and any gaps in care.
Team roles and responsibilities
The roles and responsibilities for providing person-centred, optimal IBD care are distributed across the extended care team.

When establishing a person-centred multidisciplinary IBD team, everyone within the team must understand their role and responsibilities at each stage of the patient journey.

Typical roles and responsibilities within the core team can be viewed in the Word document below.
This section builds on your understanding of the healthcare neighbourhood and the importance of a comprehensive web of care when adopting a person-centred care approach.

It explains what shared care planning is, outlines the four components of care coordination that support effective multidisciplinary team-based care and discusses care coordination roles and responsibilities.
Care coordination and case management
Person-centred multidisciplinary IBD teams distinguish between and provide both care coordination and case management. They offer care coordination to most IBD patients and case management to a smaller cohort of identified high-risk IBD patients with complex or sub-acute clinical care needs. Clinical follow-up is provided by each respective clinician in a timely and coordinated manner and at clinical handover e.g. when a patient transitions from paediatric to adult care, or from hospital to general practice care following an admission.
IBD care coordinator roles and responsibilities
Across Australia, health service programs, such as the Department of Veterans Affairs' Coordinated Veterans' Care (CVC) program, health service providers (including general practices), and health insurance agencies are recognising the benefit of care coordination roles.

Care coordination is a navigational role, which is why care coordinators are often known as 'patient navigators'.
Key learnings from module 4
The comprehensive healthcare section explored GPs' leadership role in the healthcare neighbourhood and the patient's web of care. It emphasised the need for a person-centred approach and multidisciplinary teamwork articulated within the individual patient's shared care plan.

Care coordination is a critical component of effective teamwork. You considered the four components and how these could be strengthened to facilitate patient enablement and service continuity to ensure patients receive the right care in the right place at the right time by the right health professional. This approach ensures patients receive optimal evidence-based care within their agreed cycle of care.
Title
Module 4 - Multidisciplinary team-based care
Speciality Classification
Interest Areas / Topics Covered
-- GENERAL MEDICAL--
Provider Type
Education Provider
Location
Camberwell VIC 3124