<- Back
Module 6: Managing complex IBD issues - Relapse and comorbidity
Speciality Classification
General Practice ( GP ) / Family Medicine
Location
Camberwell VIC 3124
Time / Duration
45 minutes
Provider
Crohn's & Colitis Australia (CCA)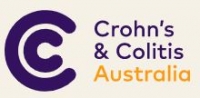 This module includes: Describe how to manage relapse. Outline important considerations when dealing with IBD patients. Describe how to manage IBD and complex mental health issues. Illicit drug management.
Modules / Topics
Consider the implications of complexity of condition for patients
Let's explore the evolving nature of clinical IBD context over time through our case study scenarios.
The importance of objective markers in identifying a relapse
Objective markers are necessary for the diagnosis of active disease and to clarify whether a patient is experiencing a flare. Determining these is necessary for addition to a symptomatic assessment of each patient.
Considering explorations, testing regime and treatment of relapse
When diagnosing relapse, GPs need to consider which tests to conduct to ascertain disease activity, potential other causes of symptoms, and actions to address a flare-up.
Emma: Case study check-in 1
Emma is now 33 years and has overall been managing her UC well. Her and Johannes' relationship remains strong and infant Joanna is now turning four years and about to transition from kindy to pre-school.
Daniel: Case study check-in 1
Daniel is now 17 years old. He has attempted to attend college, yet due to absences, he is unlikely to receive his Year 12 certificate.

He has become disengaged from clinical services – his new adult gastroenterologist reported that he had not attended his last OPD appointment. The practice has tried to contact him on several occasions for review but has been unsuccessful (he doesn't answer the phone or reply to messages left).
Technically Dr. Shrey considers Daniel to be 'lost to the system' as he hasn't attended his GE appointment or engaged with the general practice.
Fred: Case study check-in 1
You may recall we last met Fred again in Module 5. He was 82 years old and had experienced a CD flare. Following review, he was treated with:
oral budesonide
a nutritional supplement
reinduced on adalimumab with the assistance of the practice nurse who administered his injections.
His pharmacist continues to package his medications including his methotrexate in a Webster pack.

Over the last three years, Fred has managed reasonably well and has maintained contact with the practice via his regular appointments with the nurse.
Activating a patient's responsibility to their IBD plan
Explain to your patient their role and responsibility
Now that you and your patient have the next steps, share with your patient their responsibility in activating their IBD plan. In an ideal world where patient activation and shared care planning have been successfully achieved, each patient will:
Adhere to an outcomes-focused treat to the target regime.

Understand the importance of medication adherence.

Possess an understanding of personal triggers, signs, and symptoms of an acute flare.

Have a sick day action plan identifying what to do and who to contact should they suspect they are flaring.
Considerations of complementary and alternative medications (CAM)
It is estimated that half the global population of IBD patients seek complementary medicines (CAMs) or alternative therapies.
Yet little evidence exists to support the positive influence of complementary and alternative medicine in IBD management - and where there is a positive impact, this is only in conjunction with typical medical interventions.
Diets and weight management
Nutritional assessments, including body composition assessments, are associated with clinical outcomes. Under- and overnutrition needs to be recognised and addressed in IBD as:
malnutrition can result due to active disease, and
obesity can have a negative impact on disease activity and response to therapy.
Dietary therapy is used to manage complications of IBD, including bowel obstruction risks and co-existing functional gut symptoms.
Perioperative nutritional support with nutritional supplements or Exclusive Enteral Nutrition (EEN), should be optimised where possible to improve surgical outcomes.
Illicit drug use is largely an issue for younger patients, in particular for those who are having a difficult time managing their mental health owing to complications and struggles with IBD symptom management.
By normalising illicit drug use, GPs can create an open forum for patients to talk about their use of illicit substances for pain management.
As a health professional, you should be an expert in finding the root of the problem and build a trusting relationship to offer the patient an open and safe space to speak. Find time to find out about the patient's life, any past or present abuse, or other confounding conditions. It is important to refer these patients to a psychologist as access to additional services can be hard.
Daniel: Case study check-in 2
You were introduced to Daniel in earlier modules.
He is now 17 years old and came into the practice several weeks ago with a CD flare.
Dr Shrey referred Daniel to the GE for review and he was subsequently admitted.
Emma: Case study check-in 2
Emma, who was diagnosed with UC is now settled down and is living with her partner Johannes and has a four-year-old daughter.
Emma's UC has been managed reasonably well since she last visited Dr. Nicki and was diagnosed with gastroenteritis.
Impact of mental health and psychosocial needs
Prevalence of psychological disorders in IBD
There is a high prevalence of psychological disorders such as anxiety and depression found in people with Crohn's disease (CD) and ulcerative colitis (UC) compared to the general population.
A third of IBD patients will likely have a mental health condition at any given time and there is no difference in prevalence between UC and CD patients. However, when flaring, this increases to 66% of patients.
Children have a unique range of psychological and emotional support needs in their management of IBD.
These include physical activity, nutrition, parental support, and the need for social inclusion at school.
Depression and anxiety are the most common psychiatric problems in adolescents with IBD. These disorders can potentially lead to suicidal ideations.
GPs can play a strong role in understanding and actively engaging with young patients with IBD.
Depression and anxiety are the most common psychiatric problems in adults with IBD with increasing prevalence when experiencing a flare and active disease.
Psychosocial needs across a lifetime
Psychosocial needs across a person's lifetime will vary. GPs can provide differentiated support at various life stages for patients living with IBD.
Managing complex issues - Relapse and comorbidities
Every patient is different.
Recognising and responding to an individual's needs, circumstances, level of engagement and self-management skills is critically important to attain optimal health outcomes for each patient living with IBD.
As a practice, this is referred to as person-centred care.
Title
Module 6: Managing complex IBD issues - Relapse and comorbidity
Speciality Classification
Interest Areas / Topics Covered
-- GENERAL MEDICAL--
Provider Type
Education Provider
Time / Duration
45 minutes
Location
Camberwell VIC 3124