This post has expired! It was posted more than 90 days ago.
<- Back
Multimorbidity Webinar Series: Diabetes and Setting Priorities among Comorbidities (On-demand Webinar for GPs)

Speciality Classification
General Practice ( GP ) / Family Medicine
Subject matter expert
In Vivo Academy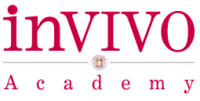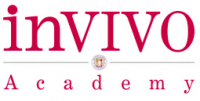 Endorsed By
RACGP, ACRRM, RNZCGP, ACN
Multimorbidity is common in Australia and New Zealand, with around 5 million and 3.5 million, respectively, individuals having two or more common chronic conditions. With increasing life expectancy, multimorbidity is becoming a major concern in primary care.
General practitioners have reported challenges, such as fragmented care, lack of clinical guidelines other than those developed for single diseases, limited consultation time when managing patients with multimorbidity.
Learning objectives: Upon completing this course, you will be able to:
Use a patient-centred approach to identify and prioritise areas requiring treatment in patients with multimorbidity
Use a multimorbidity care model to structure patient consultations
Formulate and apply strategies that enhance patient–clinician communication to aid patient education and improve patient care and safety.
Accreditation:
Royal Australian College of General Practitioners:

2 CPD points
Activity no. 230146

Australian College of Rural and Remote Medicine:

1 Educational activity hour
Activity ID. 21386

The Royal New Zealand College of General Practitioners
Inclusions
Certificate of completion
Instructors / Speakers
Professor Mieke van Driel,
Emeritus Professor of General Practice, Faculty of Medicine, The University of Queensland
Mieke served as Head of the General Practice department from 2011 until she retired from her academic roles in 2021. Her research focuses on generating, synthesising and implementing evidence that is relevant to GPs in clinical practice. She continues to be involved in research and in mentoring junior researchers, but now has more time for clinical work as a General Practitioner in Aboriginal and Torres Strait Islander health.


Clinical Associate Professor Gary Kilov,
Director of The Launceston Diabetes Clinic
A founding member of both the Royal Australian College of General Practitioners Diabetes Specific Interest Group and the Primary Care Diabetes Society of Australia. He is a member of several National Diabetes Supply Scheme Expert Reference Groups.
Title
Multimorbidity Webinar Series: Diabetes and Setting Priorities among Comorbidities (On-demand Webinar for GPs)
Speciality Classification
Interest Areas / Topics Covered
Chronic Conditions and Disease Management, Diabetes
Provider Type
Education Provider
CPD Points
RACGP: 2 CPD pts | ACRRM: 1 hour | RNZCGP: 1 CME credit