<- Back
Navigating compression pump products: Which product, when?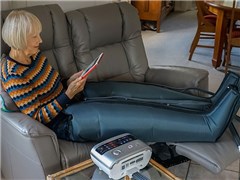 Speciality Classification
Nurses and Midwives
Provider
Nursing CPD Institute (NCI)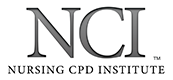 Course Content
Sequential Intermittent Pneumatic Compression (SIPC) can be utilised safely to treat complicated mixed aetiology where arterial, venous and lymphatic pathologies may also be present. It can be confusing to decide which device and garments to use when.
This session will provide guidance on the decision-making process for compression pump selection in relation to certain clinical presentations. Compression pump use for sports, lymphoedema; lipoedema; vascular insufficiency; and arterial insufficiency will be covered.
This is an advanced session, please review the introductory session prior to viewing if you are unfamiliar with the use of compression pumps.
Learning Outcomes
In this session you will:
Learn about differences between compression pumps in the Medi-Rent fleet
Understand what compression pump features are required for various medical conditions and applications
Learn about SIPC prescription
Learn about effective treatment protocols for various conditions
Presenter Jen Sanderson, Physiotherapist and Lymphoedema specialist - Medi-Rent
Jen Sanderson APAM, MPhysio(GradEntry), PhD Candidate
Jen is a Physiotherapist and Lymphoedema therapist and is near completion of her PhD using ultrasound to assess lymphoedema tissue composition. Jen has clinical experience in both public health and private practice and currently runs her own Physiotherapy business in Brisbane.
Jen also works as a clinical advisor and educator for Medi-Rent, which is a company that distributes medical devices including compression pumps.
Title
Navigating compression pump products: Which product, when?
Speciality Classification
Provider Type
Education Provider
Price Details
COST Depends on Membership level
COST Depends on Membership level