<- Back
Neuromuscular Retraining with Functional Biomechanics

Speciality Classification
Allied Health
Provider
One Health Training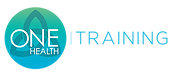 WHAT IS NEUROMUSCULAR GUARDING?
The body's innate nature is to guard and protect damage or potential damage. This its helpful when acute stress is present but becomes a hindrance when the acute threat is over.
NEUROMUSCULAR RETRAINING
is a manual therapy approach based on neural science and aims to convince and not force these guarded areas to release, improving target tissue health and biomechanical function
Neuromuscular Retraining is a manual therapy and neuro-cognitive re-training approach that combines the art of 'hands-on' movement therapy with postural alignment, bio-mechanical correction, and relearning body skills such as deep unguarded and self-release, which is necessary to promote recovery in both chronic and acute on chronic conditions of all kinds.
This approach works exceptionally well with individuals 'stuck' in their recovery and have plateaued in their efforts with other therapies. It is focuses on its gentle, progressive strategy of tissue correction and re-training.
With our combined inter-profession knowledge and extensive clinical experience we have developed this course to passionately pass on our approach to others.
Mostly an intensive hand-on practical course, we will also spend a brief element of the course to discuss theoretical aspects to our approach and evidence surrounding it.
You will learn
Background to Neuromuscular guarding
Neuro scientific evidence:
Integration of

neural science
manual therapy
neuro-cognitive

Breathing mechanics and its importance in function and treatment
Functional biomechanics

purpose
benchmarks
purpose in manual therapy
requirements in manual therapy
assessment and treatment techniques

Heuristics
Integrating biomechanics and neuromuscular retraining
Implementing practical elements to various areas and with various presentations
Palpatory 'break-down' to uncover neuromuscular pattern dysfunction
Hands-on assessment/treatment protocol and variations
The acute injury and approach to assessment and treatment
Chronic guarding patterns and approach to discovery and treatment
Adaptations of neuromuscular treatments and integration with other techniques in clinical practice such as:

Joint Articulation
Muscle Energy Technique (MET)
Joint Manipulation
Myofascial Release
Cranio Sacral Therapy
With appropriate in-depth clinical physical assessment this approach can help recover from injury, reduce pain and stiffness, and increase mobility. Neuromuscular Retraining specifically benefits chronic (long-term) issues where your body had developed unhelpful patterns in protecting previously acute issues which has then created this longer-term issue. This approach can also help you current issues and also help prevent further injury from occurring.
Our Neuromuscular Retraining assessment & treatment course is tailored to provide each participant with an in-depth assessment and treatment approach that can be immediately utilised in clinical practice, and/or gradually introduced into their current treatment style.
Who is this course for:
Osteopaths & Osteopathy students
Physiotherapists & Physiotherapy students
Chiropractors & Chiropractic students
Medical Doctors & Medical students
Myotherapists & Myotherapy students
Sports / Remedial massage therapist
Title
Neuromuscular Retraining with Functional Biomechanics
Speciality Classification
Interest Areas / Topics Covered
Neurosciences and Rehabilitation
Provider Type
Education Provider
Price Details
Email provider for course fees
Email provider for course fees