This post has expired! It was posted more than 90 days ago.
<- Back
New Leaders Mentorship Program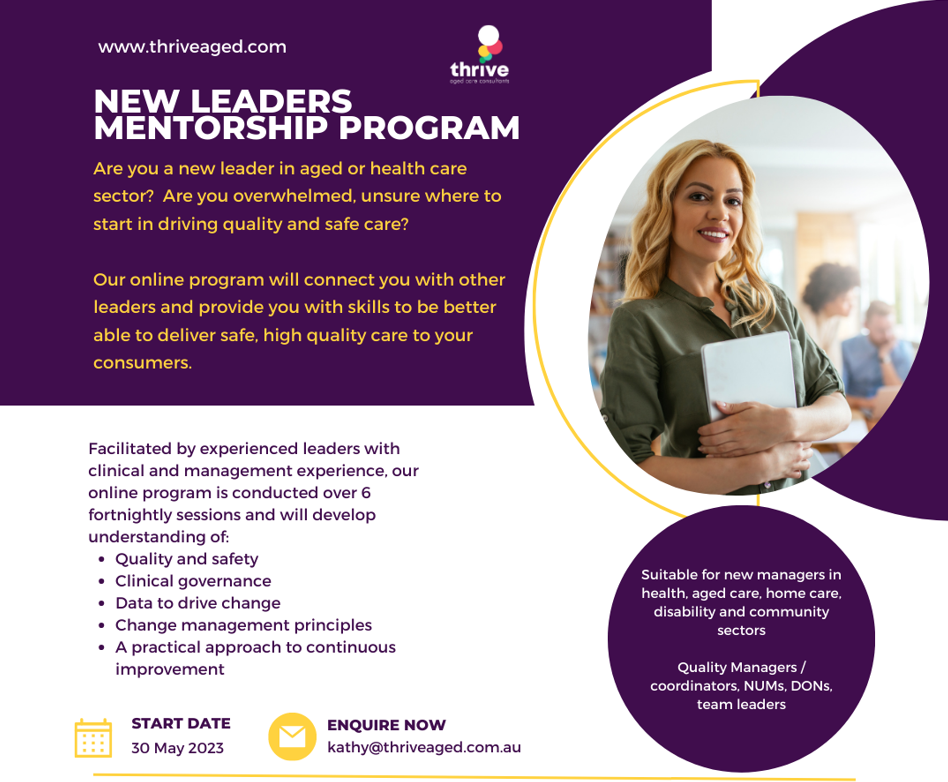 Speciality Classification
Nurses
Provider
Thrive Aged Care Consultant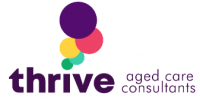 NEW LEADERS MENTORSHIP PROGRAM
Are you a new leader in the aged or healthcare sector? Are you overwhelmed, unsure where to start in driving quality and safe care?
Our online program will connect you with other leaders and provide you with skills to be better able to deliver safe, high-quality care to your consumers.
This program is designed to foster new leaders in the health, aged and disability care sectors to develop knowledge and practical skills in how to drive quality and safe care
Facilitated by experienced leaders with clinical and management experience, our online program conducted over 6 sessions will develop an understanding of:
Quality and safety

Clinical governance

Data to drive change

Change management principles

A practical approach to continuous improvement
Participants will be supported to apply the knowledge gained to implement an improvement within their workplace.
WHAT IT INCLUDES
6 x 1.5 hour online sessions conducted fortnightly

Access to mentors in between sessions

A copy of recorded sessions and resources

Certificate of completion equated to 9 hours CPD
SUITABLE APPLICANTS
New managers in health, aged,

community and disability care

New to quality roles

New NUM, DON, Coordinators, team leaders
THE DATE OF THE SESSIONS ARE:
Modules / Topics
In this session, we introduce you to the program and find out a little about our participants, including about your preferred communication style. We explore what clinical governance is and what our role/responsibilities are in driving quality and safe care.
Session 2: Data - Tools of the Trade
This session is focused on why and how we can use data to drive quality and safe care. We review data tools available and discuss how we can use specific tools to drive quality and safe care.
Session 3: Telling the Story - Evaluating and Presenting data
In this session we explain how to trend data and how to use data to initiate change. We discuss how you can present data to a range of stakeholders such as boards, executives, clinical staff and consumers.
Session 4: PDSA Cycle - Making Local Improvements
This session is focused on continuous improvement. We discuss the PDSA Cycle and the 5 Whys. Participants learn how to break down a problem and work with solutions, and this is applied to a quality and safety issue that they bring to the session.
Session 5: Communication and Change Management
We focus on how to engage teams to support change, including stakeholder analysis, communicating effectively and addressing barriers to implementing change. This is applied to the participant's project.
Participants are supported by program mentors to present on their project, using the skills developed throughout the program - explaining the issue, presenting data to support the need for change and discussing the project plan and outcomes so far.
Instructors / Speakers
Kathy Kirby,
Director
Kathy is a Registered Nurse, with close to 20 years' experience working across various speciality areas. Her career has included working in acute, sub-acute, community and aged care settings.

Kathy has worked in various roles including in senior management and project management and has been involved in both small and large-scale change initiatives. Kathy brings her wealth of nursing expertise, project and people management skills to the work she completes now.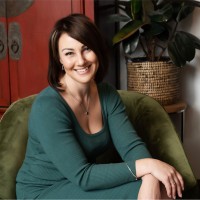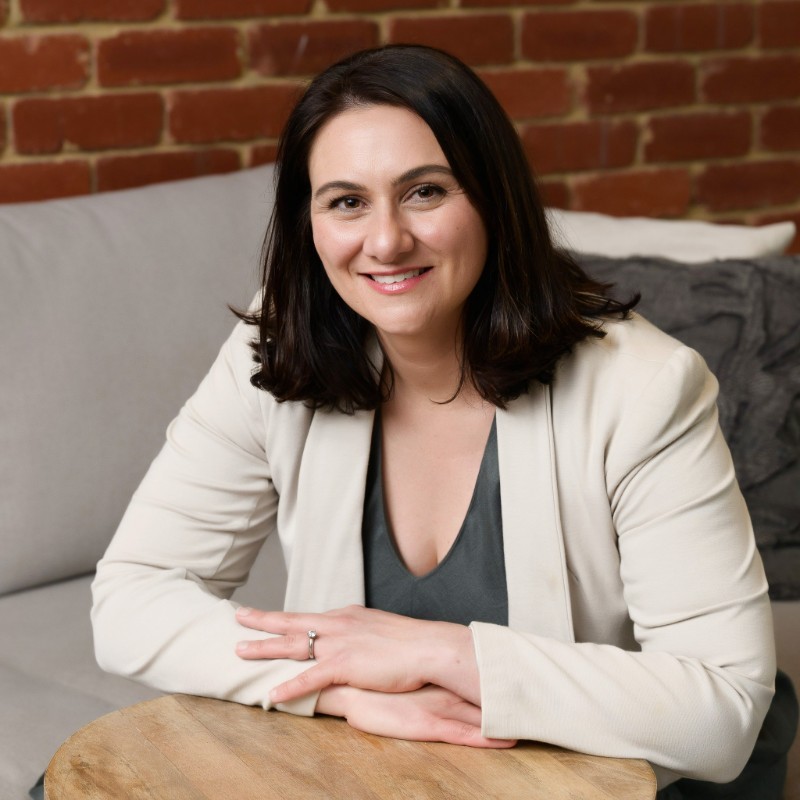 Kate Lamont,
Director,
Registered Occupational Therapist
Kate is a Registered Occupational Therapist, having worked in the health, and aged care sector for over 20 years. She has extensive experience in project management, policy development and quality improvement having worked within the Victorian Department of Health and Safer Care Victoria. Kate is passionate about sharing her skills and knowledge to see the development in others, to provide consistent, high quality, safe care.
Title
New Leaders Mentorship Program
Speciality Classification
Interest Areas / Topics Covered
Mentoring & Leading